The introduction of countless shiny new messaging and social media platforms has meant we often focus too much energy on social media and gain the belief that it's the best way to communicate. But with the number of global email users amounting to 3.9 billion with 99% of which check their inbox every day, make no mistake, email marketing isn't dead, just outdated.
Because of this, we've seen a complete transformation of how businesses have been using the tool. Gone are the impersonal subject lines and non-mobile friendly designs. This step towards a new and improved use of email marketing has been an obvious shift. Currently, 81% of businesses continue to utilise email marketing, it's not just your Aunt Barbara from Perth running her crochet business. Such a high quantity of companies using email means greater competition to be noticed in the inbox arena. So, to avoid being missed amongst the daily flow of mail, creating content which is relevant and appropriate to your users at each moment of their buyer journey. Doing so is the first move in making your email marketing strategy work and business stand out amongst the crowd.




So, to start, let's talk email funnels. Essentially, as put by HubSpot:
An email funnel is an automated campaign or series of emails that guides your audience from one stage of the buyer's journey to the next. Each email's job is to nudge your readers one step closer to the final action you want them to take.
The whole process can be split into 4 clean cut segments; awareness, consideration, conversion and loyalty. Depending on which stage the consumer is at, you should alter the content and messaging of the email. New buyers who have not yet made a purchase probably don't want to hear about your loyalty program just yet. Hence, people within different stages don't want to hear the same message.


Stage 1: Awareness
New subscribers enter the buyer's journey from the beginning of the funnel (or at the top if you want to be specific). It's the largest segment of the journey because it casts a wide net of readers interested in what you have to say and includes those who are both simply "looking" and those with an intention to buy. As we move through the stages, the net becomes smaller and smaller as people's intentions differ.


For most, this initial stage is the first time they're interacting with your brand, so it's important to focus on warm welcomes and to show them why they made a smart decision in joining your list. During this stage, these consumers are also seeking things like:
What's in it for them
Why they should stay
How you can help them


At this point, they're not wanting to buy anything from you. New subscribers aren't interested in an inbox full of annoying and repetitive product promotion emails (you know the ones). They're not ready for that and if that's what they're getting, they will likely turn away from your business. A smart way to nurture this relationship, could include providing value through resource and information. Therefore, being the middle-man in moving them closer to their goals, some examples of this may include;


Educational: content including ebooks, email courses, and white papers that offer exclusive insight into your brand or how to accomplish something new. Here at Neighbourhood we have created a few ebooks and documents targeted to marketers looking for smart tips on buyer personas and other inbound marketing topics. Connecting via content like this provides us with valuable information like what they're looking for as a potential lead.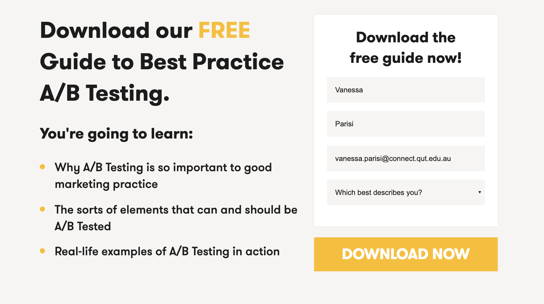 Actionable: content like templates and workbooks that allow your subscribers to work through complex problems they're facing. We've created an editorial calendar and template that content managers can download and customise for their own purposes. Beyond that, we also email them with additional content they might be interested in based on their company size and industry.
Impactful: content that gives subscribers a chance to learn new things on a regular basis - like our video articles, which summarise everything from our written blogs in a fun and easy to understand format!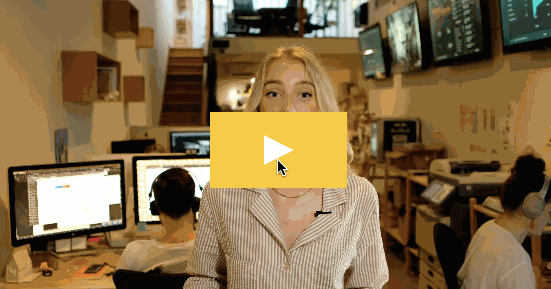 Stage 2: Consideration
Once the customer is aware of your business and they like the message you're promoting, it is likely they are moving towards the consideration stage, but you've got to remember they're not quite ready to click "buy now".
While it's clear they're interested in what your company's got on offer, pushing new subscribers too quickly towards purchasing may scare them off. Instead, softly nudge them towards your offer without shoving the product down their throat. This should help generate buzz for your brand, and when you combine this with delivering valuable content, you'll be providing the right value for your customers at this point in their journey.
After identifying each potential customer and the offer which aligns best with them, you can start drumming the pots and pans, directing attention to your products. These emails should introduce your offering and explain why they should care about it, some examples include;
Customer journeys like case studies and relevant testimonials.
Hyper-relevant educational content by recording webinars, or product tutorials.
High-level resources, knowledge base, and how-to guides.
At the end of each email, don't forget to include a clear call-to-action.
Stage 3: Decision
Once you've secured some qualified leads, like a panther - it's time to pounce. As they weigh up the pros and cons of buying your product (and other products, too), it's your job to help them make the right decision. Since 59% of consumers say that marketing emails influences buying decisions, it's game time, team.
Through providing evidence that your business has the solution to their problems, you should get them to a mindset which makes them wonder how they ever lived without you.
While your approach depends on your offer and the lead, the email should always use tone and a perspective that is relevant to the particular user. They've already got a relatively strong foundation for a long-term, beneficial relationship. So these emails are the final hoorah needed to help encourage them to take out their wallets. Be enthusiastic and get them excited, show them what they're missing, and always fall back on giving away valuable information for free. Within these emails consider offering;
Free trials, time-based offers, and discount codes
Live Demos or Q&A Sessions: The GetVOIP's web-conferencing library is full of detailed reviews for different live conferencing tools. Use these to make an educated decision on which is right for your business.
Proposals, estimates, or a free consultation
Stage 4: Loyalty
Customers are the life-blood of your business. When someone buys something, it's important to take a moment and celebrate the win. However, when you're done popping the champagne, it's time to think about how to keep them around, aka, customer retention. Surprisingly, it costs 6-7 times more to gain new customers than it does to retain existing ones. So, turning previous customers into repeat customers and brand ambassadors is a serious no brainer.
With 80% of businesses relying on email marketing to increase their retention rate, providing valuable content and nurturing via email content doesn't stop once a consumer becomes a customer. It actually becomes more important than ever. To help increase your customer retention rate, consider offering:


Educational content, tutorials, and exclusive webinars that teach customers how to use your product to solve their biggest problems.
Discount codes and offers that encourage customers to buy from you again.
Personalised product recommendations and relevant cross/up-sell opportunities.
Referral/loyalty programs that reward existing customers for spreading your message and attracting new customers.
Integrating your emails with copywriting practices for better conversions.
User personas to tailor emails to personal preferences of the target.


This stage also provides an opportunity to gain customer feedback and testimonials. As customers are the only people who can give accurate and honest information about your business, displaying positive testimonials on your website can help you build trust with your audience. Super important in any competitive market! So, this stage is the perfect opportunity to:
Ask for an online review: 92% of consumers trust non-paid reviews over any other form of advertising. A few days after their purchase, ask for an honest review and make sure to reply to each one.
Send out periodic product surveys: Use surveys to ask the right questions and gain valuable insight into your business and product offerings. Existing customers are the best source for this kind of information.


All-in-all there's no such thing as a perfect email strategy, so it's important to consider the thought process of users at each stage of the buyer's journey along the way. What kind of information are they looking for? Why should they trust you? If you keep these things in mind, it's almost guaranteed that your email marketing will deliver the right emails at the right time for your audience.