One in five people will experience a mental illness each year. Many suffer in silence due to the stigma and lack of education around mental health. LIVIN is helping change this.
It Ain't Weak to Speak! 😎
It Ain't Weak to Speak! 😎
It Ain't Weak to Speak! 😎
It Ain't Weak to Speak! 😎
It Ain't Weak to Speak! 😎
It Ain't Weak to Speak! 😎
It Ain't Weak to Speak! 😎
It Ain't Weak to Speak! 😎
It Ain't Weak to Speak! 😎
It Ain't Weak to Speak! 😎
We are excited to throw our support behind the cause to help them to break the stigma of mental health and spread the word that "it ain't weak to speak".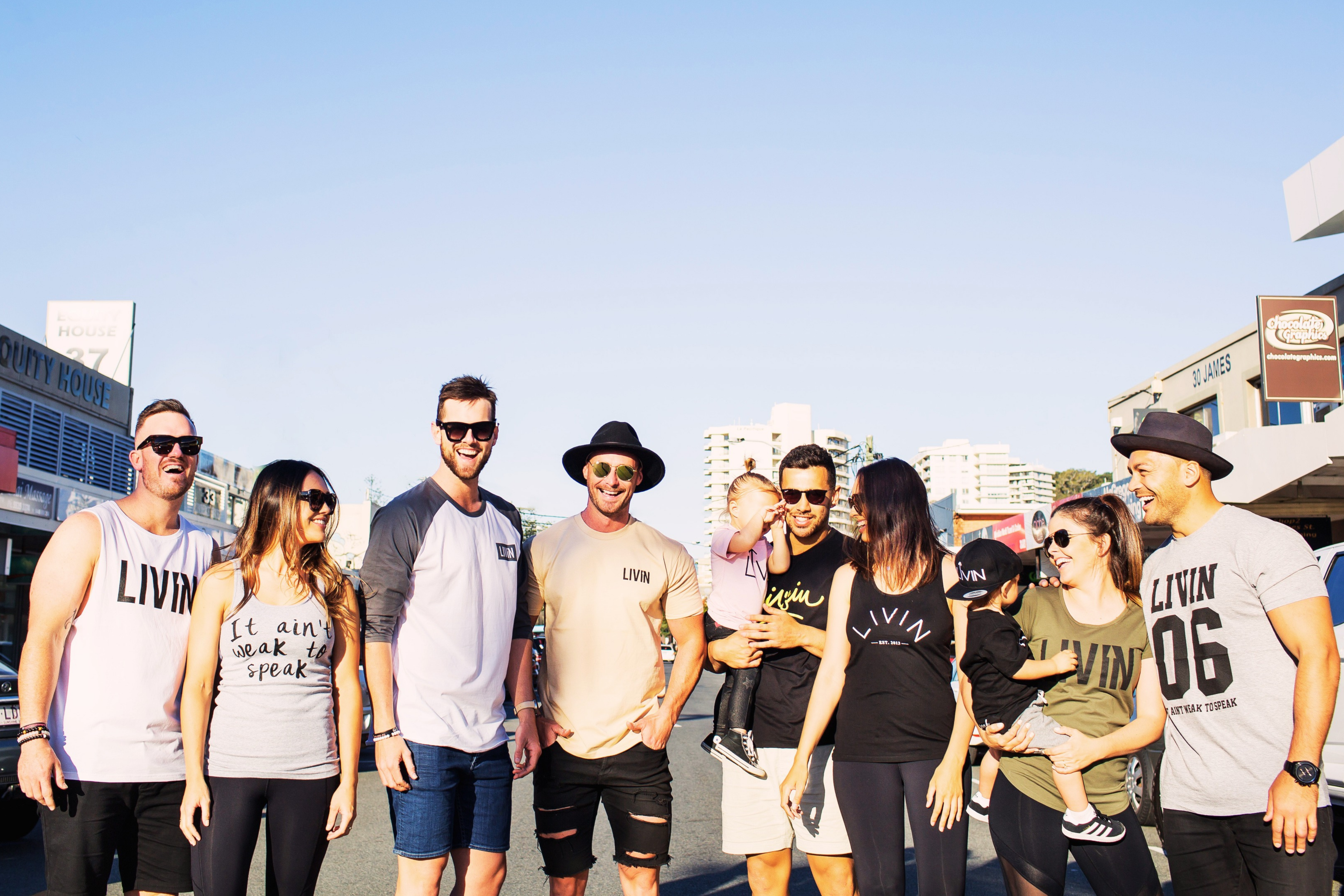 LIVIN is a non-profit organisation based in Australia that's all about reducing the stigma around mental health. Their story started in 2013 when two legends, Casey Lyons and Gavin Larkin, after Gavin's father tragically passed away from suicide. They realised that by talking openly about mental health, they could help others who were struggling and prevent further loss of life.

Since then, LIVIN has been doing some amazing work to break down the stigma around mental health and promote the idea that it's okay to speak up when you're struggling. They work with schools, universities, and businesses to raise awareness about mental health and provide support to those who need it.

We're stoked to partner with LIVIN because their mission is completely in line with our values. We believe that mental health is just as important as physical health, and everyone should have access to the resources and support they need to look after their well-being. Together, we hope to make a positive impact on the lives of those dealing with mental health issues and create a culture of acceptance and openness.

What are we doing in
The 'Hood
to help out?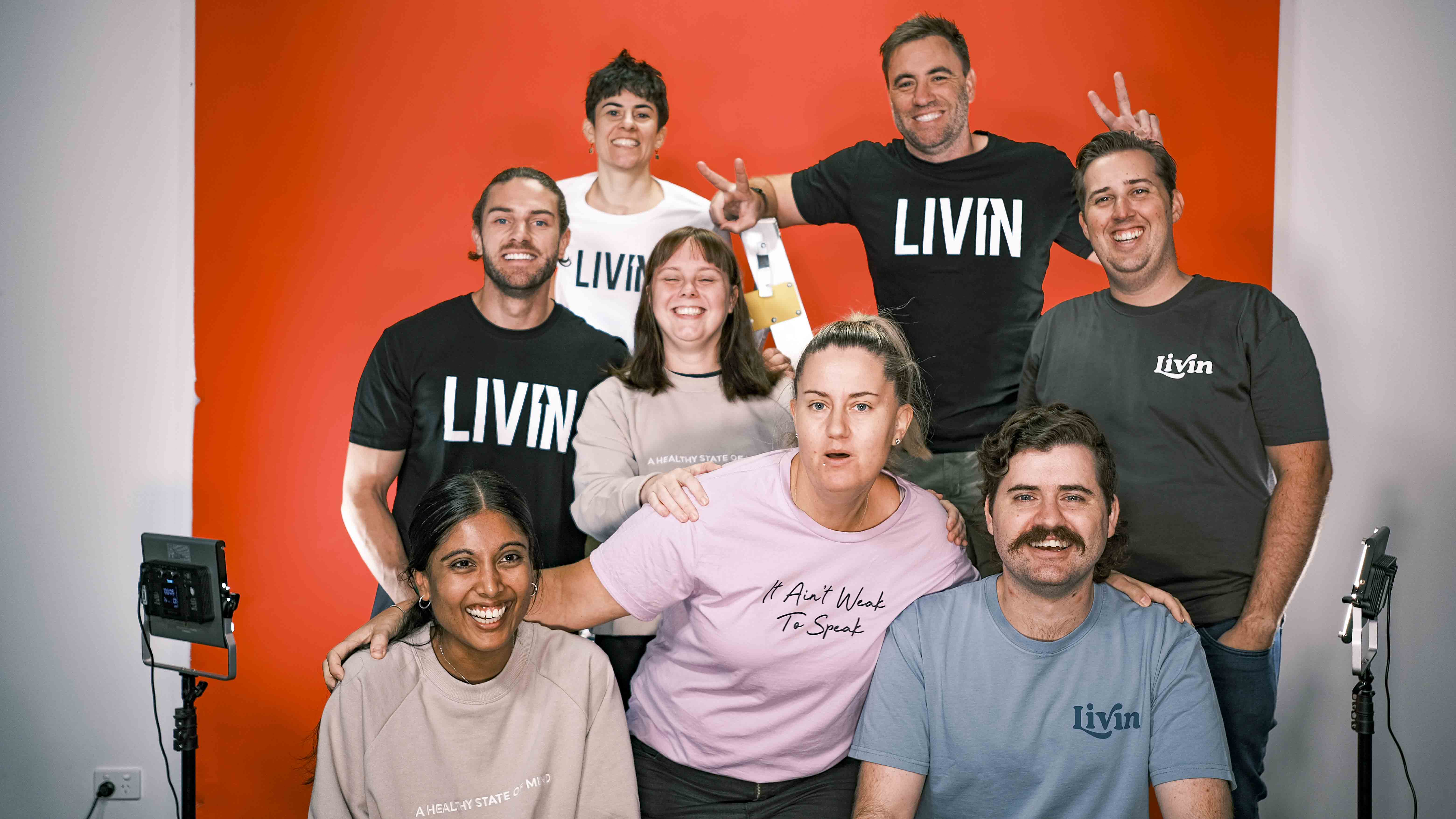 We're absolutely thrilled to team up with LIVIN and support their fantastic cause. Here's how we're pitching in:
First up, we're spreading the word about LIVIN everywhere we can. You'll start to see their logo popping up all over the place - in our email signatures, on our website, and at all of our events. We want to make sure everyone knows about LIVIN and what they're doing to break down the stigma around mental health.
Next, we're offering our time and expertise to help out with any strategy and digital execution that LIVIN needs. We want to do everything we can to help them achieve their mission and make a real impact. We will also be rolling up our sleeves to volunteer at LIVIN's events. Whether it's helping out at a fundraising walk or lending a hand at a workshop, we're eager to do whatever we can to assist LIVIN's efforts.

We're also doing what we can to help boost LIVIN's cash flow. We've added an option for our clients to donate 1% on top of the amount of a project on each proposal.

And last but not least, we're proudly sporting our LIVIN gear whenever we can. This one is definitely a win-win as it not only to shows our support, but it's definitely taken our style game up a notch too.
LIVIN's Goals
To proactively lead & deliver mental health education in schools around the country.
Promote positive mental health and wellbeing for people through early education and awareness programs.
Connect with people through innovative means.
Create a brand led movement that people can relate to and build an enduring relationship with.
Increase help seeking behaviours
Create LIVIN communities around Australia who lead and champion our vision.