Imagine being in primary school in 2011, with a weird name like ... Karma or something equally as ironic. All of the other 10 year olds are prancing around with their personalised cokes, key-rings with their names plastered all over them, and fluffy pens with their names bobbing obnoxiously on the top, while you're hating your parents and trying to understand the joke the substitute teacher is making while crossing you off the roll-call. Luckily for Karma, personalisation is no longer a luxury, it's expected, and no more so than in the world of websites! - what goes around, comes around, hey?


The HubSpot CMS is the first and only combined CMS and CRM that offers the ability to personalise your website for the entire customer experience from the first visit to every single interaction afterwards. This means that you can offer relevant calls-to-action and content based upon a prospects stage in the buyer's journey, location, source, device or any other info we've got in our CRM. The people visiting your website aren't static, so why should your website be? As your relationships grow, so to should your website. Moreover, Hubspot recently relaunched their CMS to include two new tiers- Professional and Enterprise- which gives businesses the freedom to choose a CMS that best suits their real time needs.
So, what
is
the HubSpot CMS? Short for Content Management System, a CMS is a powerful system of tools that helps the average Joebloe build and manage a website - no need for fancy coding or understanding of the development process, leave the hard stuff to HubSpot! With features and functionality allowing you to create exactly the website you want, you can easily and quickly make changes to it, without needing to wait for developers to make a simple tweak to your site - you can do it
all
yourself. Rock on.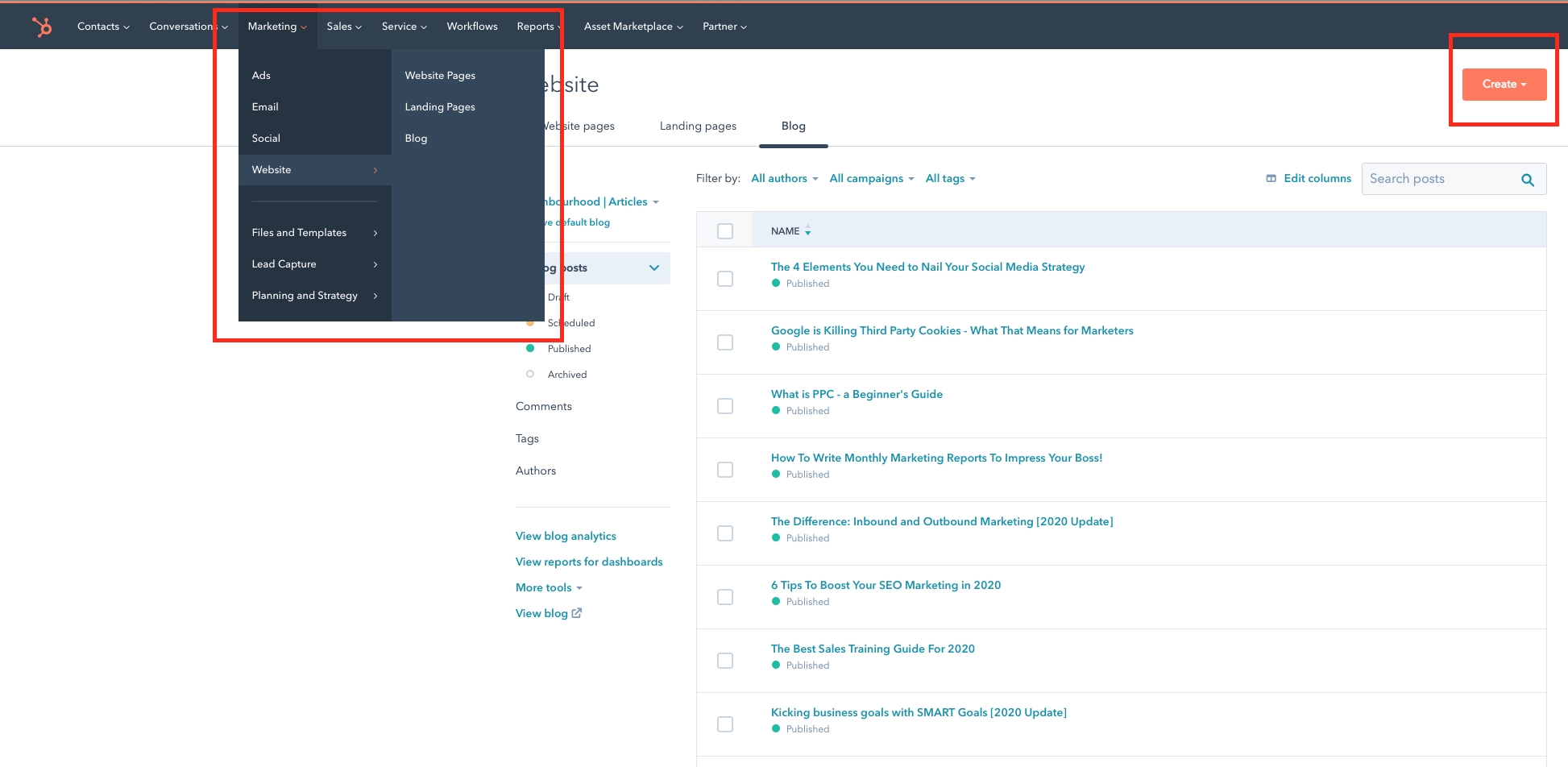 While you may have heard of other CMS options like WordPress, Squarespace or Wix, the HubSpot CMS stands out as the hands down choice. Why? While I can admit that WordPress can build a pretty neat site, it puts you in the position of having to learn, manage and maintain your platform, whereas Hubspot just ... works. Instead of wasting your time fiddling with technical stuff, you can stay focused on finding new ways to use HubSpot's integrated, user-friendly tools to better reach your people!


So do you need a HubSpot CMS? Technically no. But should you want one? Hell, yes. Here, let me tell you why.




6 Benefits of Using a HubSpot CMS
1. You can manage all of your content in one place
Disconnected content tools? Pfft ... I don't know her. Backed by a world-class content delivery system, the HubSpot CMS is an all-in-one, integrated platform that allows you to execute all of the components needed to market your business effectively. We're talking the Swiss army knife of content strategy here people!


2. You can personalise for every visitor
As HubSpot's CMS is integrated with its CRM, you're able to personalise the entire customer experience, from a visitors first website visit, through every single marketing, sales and service touchpoint. So instead of sending out generic content directed at a broad audience, you can dynamically tailor your content to individual visitors, making your marketing messages feel more real, human and valuable.


3. You can start from scratch or use a template
Depending on your needs, you can avoid starting designs from scratch by taking advantage of one of HubSpot's hundreds of templates. These templates are super easy to use and can be easily customised.


4. You can optimise your content for search, mobile and conversions
HubSpot has this dope thing called responsive design, meaning that your content is automatically optimised for every device, be it desktop or mobile, so you can have your content looking great to anyone who wants to read it!


5. You can rely on SEO recommendations
While most SEO tools require users to conduct outside research and prioritise keywords throughout their website, HubSpot's all-in-one platform gives you SEO recommendations alongside their content tools, providing you tips and tricks for the right keywords, ways to improve your search ranking and updates on your competitors.


6. You can easily analyse what is and isn't working
The HubSpot CMS provides analytics on your current content strategy and where there is room for improvement, by letting you know that you need more internal links, CTA's, more landing pages, etc. It's your one-stop shop to track organic traffic, page performance, potential leads and even more!
(An extra benefit!). Now you can choose how you want your CMS based off your businesses needs!
As said, Hubspot's recent relaunch of their CMS hub to include Professional and Enterprise means companies of all sizes and at any stage of growth can use a CMS. CMS Hub Professional is the most similar in terms of functionality to Hubspots' previous model with some added bonuses like the new Themes feature as well as the good old SEO tools, forms, live chat, etc. Professional CMS caters to mature businesses who are tired of being held back by clunky content management systems that require heavy maintenance and make it difficult to get things done quickly.
Enterprise CMS on the other hand, is the next level up from CMS Hub Professional. It's for scaling organisations that want to build powerful web app experiences and have more governance over a growing team. With features like serverless functions and memberships, sophisticated teams will be able to blur the lines between static web pages, and web apps. You'll also gain further control over who internally has access to your content, and see exactly what changes your team is making to your site through activity logs and user permissions. And as you grow your business, you'll be able to build out and report on two separate websites within the same CMS.
Flexible enough to create a personalised design and simple enough that inexperienced users can manage and update parts themselves, I feel I must quote the lyrical genius that is Hannah Montana when I say, the HubSpot CMS truly combines the best of both worlds. Using the power of personalisation to create a website that truly builds relationships and delivers great experiences - the CMS is essentially a guaranteed 'life-betterer'.