Have you noticed that the type of content we see nowadays has changed a lot? What I mean by this is its less of a "grasping for straws" approach, where companies will literally tell anyone about their product or service and how it can help them. Rather, the focus is on drawing people to a brand by being helpful. It's as if brands have a core purpose, something they stand for, and are aligning themselves with people who have similar values. Interesting.
Inbound is a business philosophy based around helping people. It encourages a humanistic and personable business modus operandi which helps brands create meaningful relationships with strangers, prospects, or customers. This means that inbound businesses are extremely customer-centric; they take special care in understanding their customers needs and values, and actively seek means of helping them out. Because if the customer is happy, then the business is happy, which means the company can grow better over the long term.
So, what does an inbound approach look like?
In a nutshell, the Inbound approach works within a framework called the
Flywheel
, a model developed by HubSpot in 2018. The Flywheel has three stages;
attract, engage
and
delight.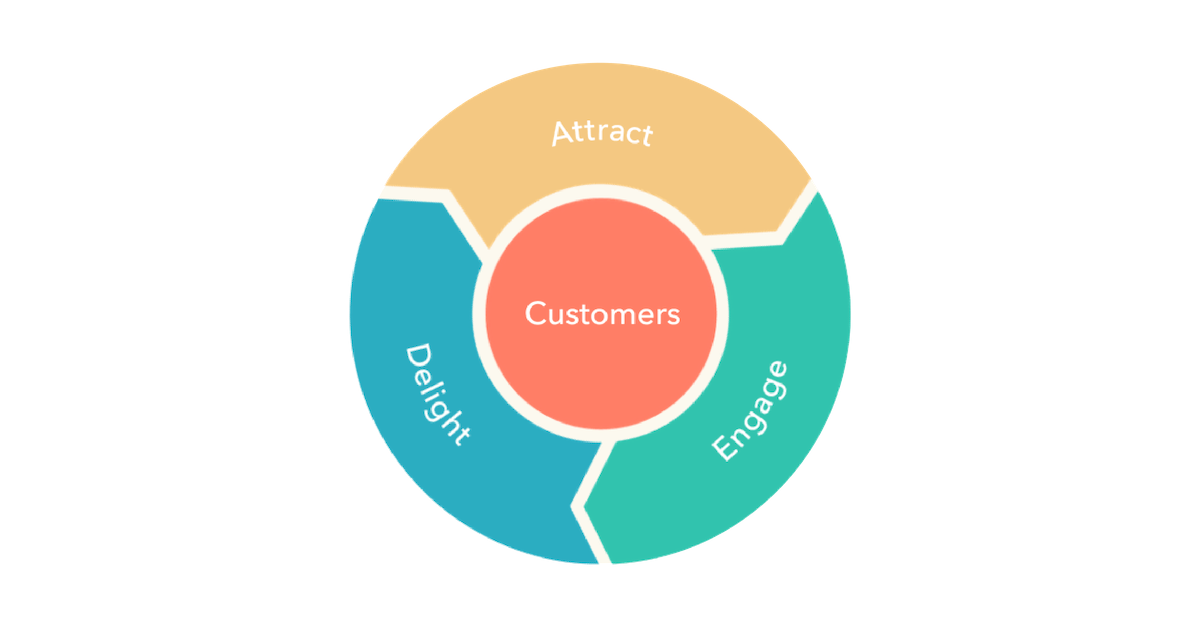 During the
attract
stage, an inbound business is all about attracting prospects and customers. This is done through creating relevant and helpful content. By populating your online platforms with useful content and resources that benefits your prospects, you have the ammo to get found by your ideal target market when they go searching for answers. Also, well-developed content adds value to a person's buying journey by providing them with an opportunity to learn and showcases a brands level of knowledge and trustworthiness. So, you must be thinking what is this good, hearty content I keep referring to? Well, one example of content is a blog, like the thing you are reading right now. Blogs are valuable assets that provide solutions to your readers, while also generating brand awareness and affirming your expertise within an industry.
A good example of a brand that attracts right is Patagonia, the American outdoor clothing and gear business. They are known for their "Anti-marketing" marketing approach, where they use storytelling and a journalistic sensibility via blogs to inform prospects and customers about environmental issues they're concerned about and sustainable initiatives they're supporting.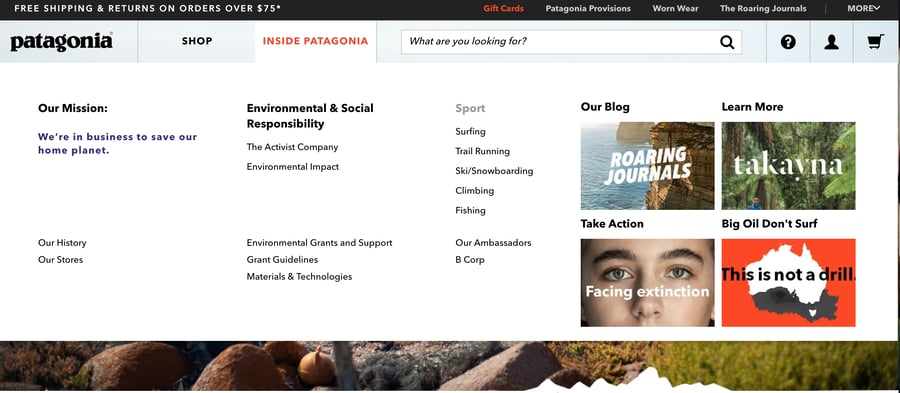 Moving on, the second stage,
engage
, marks the beginning of a brand-customer relationship. This stage is all about building trust and strengthening relationships. Self-service systems, like chat bots and live-chats, are great examples of where customers can seek out what they need on their own terms, while also gaining solutions specific to their situation. Another engage strategy is free-trials or guided walkthroughs of a product or service, making it easy for prospects to engage with your business and discover firsthand how your product/service can benefit them.
Streaming services, like Netflix, Stan and Amazon Prime, use free-trial tactics to engage prospects.
Amazon Prime
, for example, offer their potential customers a 30 trial period to test out and explore their platform: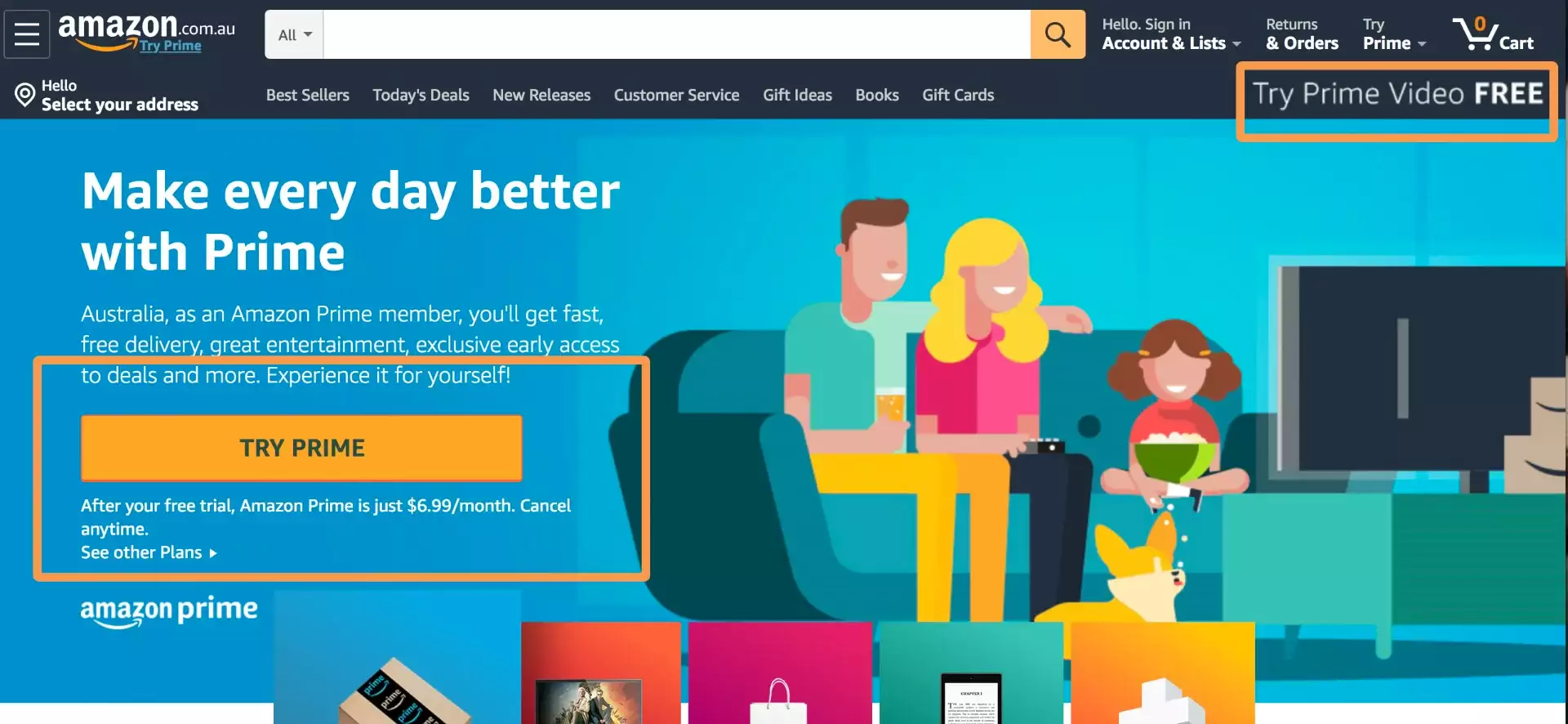 Finally, we get to the
delight
stage of the flywheel - the real force behind an Inbound strategy. The delight stage is all about continuing to deliver value to your customer so that they continue to do business with you, and become promoters of your brand. When you have delighted your customers by providing them with an experience that exceeds their expectations, your customers are more likely tell people they know about your business, essentially promoting your brand and generating referrals.
And according to
a Nielsen Study
, 92% of consumers around the world say they trust recommendations from trusted sources, like family, friends or colleagues, above any other advertising. This means word-of-mouth marketing is arguably the most effective and necessary tactic a brand has in its marketing arsenal.


Some strategies that you can use to continue to delight your customers include giving your clients the chance to leave peer reviews. Reviews hold significant power in compelling others to engage with your brand, so encourage opportunities for feedback, either on your own platforms, google or other relevant industry directories. Even providing testimonials or case studies of successful projects is a great way to showcase your clients and allow them to share why they do business with you. Another strategy that you can implement is continue to provide useful content. Allow your customers to keep learning from you by continuing to provide valuable resources related to their challenges. Doing so, will sway customers to see you as an integral to their success and give them more reasons to be ambassadors of your brand.
Aussie beauty brand, Mecca, knows how do delight their customers: on each product page,
prospects considering a product can see a quick summary of its ratings in a form of a rating snapshot. They can then see more detailed r
eviews when they scroll further down. Each review has been formatted to provide current/past product users an opportunity to detail their experience using said product and explicitly say whether they would recommend it to someone.

Mecca also goes the extra mile by having a question and answer section after product reviews. Here, customers can ask specific questions about a product, and other customers, Mecca employees or Brand ambassadors can reply.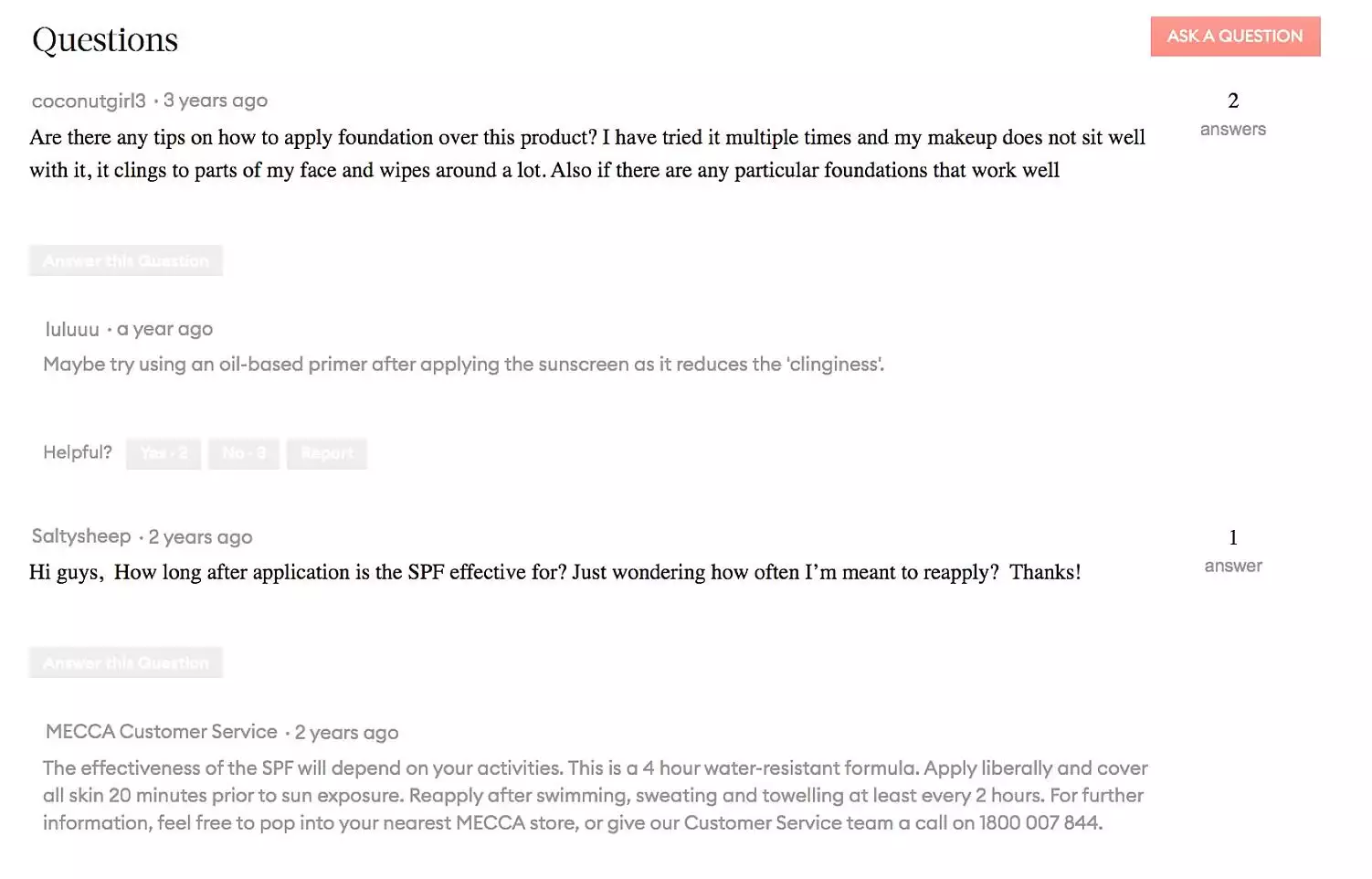 So why a flywheel? Well let me tell you a little something you may not have known about flywheels - the amount of energy they hold is dependant on things like spin speed, amount of friction and size. Weren't expecting to learn something about mechanics in the blog, were you! Well, the same ideas apply to the inbound flywheel, but with people. A brand can use the momentum and inertia of happy customers to drive referrals, repeat sales, and, ultimately, keep their company's flywheel spinning. Therefore, by attracting customers who have a problem you can solve, engaging with them on their own terms, and by delighting them at every stage of their buyer's journey, you'll create the momentum that will drive your brand's growth.