Well, we may be in a pandemic, but that doesn't mean that we can't share some good news; Neighbourhood Co are proud to announce that we're officially HubSpot Diamond Partners! We want to share our story on how we got here and what our shiny, new status signifies for you.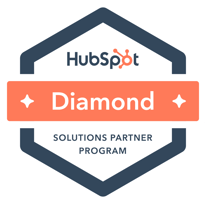 Our Journey to Diamond
Back in March 27th, 2017 (a time when Covid-19 was just a global trauma waiting to happen), our main man Trav White, Neighbourhood's Director and Head of Growth, decided to make Neighbourhood a Hubspot Partner. Trav met Lucy and Nick, Hubspot representatives and all around great humans. They helped us not only learn about Hubspot software, but also how to structure our agency for growth and provided guidance on practice strategies to best help ourselves and help our clients grow better. Lucy was in charge of helping us as an agency, our processes, our pricing and our craft. Nick's role was structuring our sales process to ensure we are addressing the problems for the organisations we are working with to deliver the right solutions that will affect their businesses.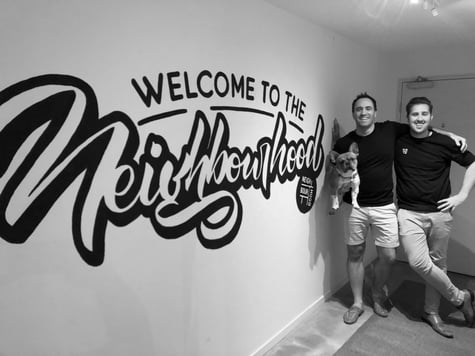 The on boarding process took 6 months, were we spent 350+ hours in training and development, cementing our prior knowledge of digital marketing with Hubspot principles. We currently have 23 certifications agency wide from Inbound, sales customer service, website development and more. Our end goal was becoming better marketers so that we can provide greater services to our clients. While the process was vigorous and, at times, a wee bit tedious, it was 110% worth it!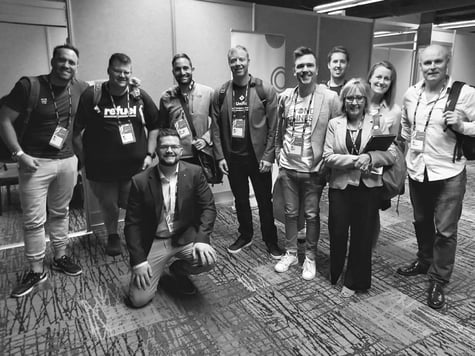 Since becoming a Hubspot partner, our client retention went from 3-6 months to over 18-24 months, we travelled to Boston last year to further our Hubspot education, been apart of Agency unfiltered (you can view the video below) and we began imparting our expertise to upcoming marketing youngsters. Over the past few years, as we have strengthened as a business, we've made an effort to work with universities across QLD, offering students a three -month internship in which they gain Inbound and Hubspot knowledge, as well as first hand marketing experience. This means they're more than ready to enter into the work force and delight new customers.
Overall, our hard work and every milestone we've reached means we've became the highest-rated Diamond partner in Australia!
Our customers come first, and they've noticed...
One of our pride and joys is seeing our customers grow and flourish, and we're so glad to know that they felt supported through their own journey of brand growth. Here are just a few of many testimonials about our services;
'"Trav and his team have been amazing at helping us optimise our sales and marketing approach. Their hands-on approach has empowered our team from Day 1. Besides training us and helping us automate our process, like our very own coach, they have equipped us with the right tools and strategies to increase results and reach our marketing goals in the quickest way possible."
- Thor Turrecha, Aopen


"When you work with Trav and the NBH team you'll soon realise that they go above and beyond to meet your expectations. They are experts in their field and offer new strategies to ensure your business stays ahead of the game. [Out of] all the marketing agencies I've worked with during my career they are among the best."
- Brooke Manson, Hall Chadwick

"I feel privileged to have had a great partner in Neighbourhood... They have been the perfect partner to help our teams as we grow and scale business entities of various types and size. I continue to look to Neighbourhood as they are able to take our Sales, Marketing and Customer Service problems and deliver solutions which far exceed my expectations. A great team with a great attitude to growth..."
Neighbourhood's passion for making sure every one of our customers leaves us feeling delighted actually benefits us in turn as their positive feedback helped us reach our new partnership standing.
So, what does us becoming a Diamond partner mean to you?

Expert knowledge
Our new status signifies not only our extensive knowledge base (I mean, six months and 350 hours of training has to count for something, right?), but our consistent dedication to learning about advancements within Inbound marketing theory and Hubspot to ensure our agency and our clients are always in the know.


Confirmation that this ain't our first rodeo
Becoming a Diamond Partner recognises and affirms our credibility in the marketing industry. It conveys our expertise, that we've been working with businesses, like yours, for years and that they've positively benefited from our services. We make your goals our goals and go out of our way to support your business growth with carefully cultivated Inbound strategies. In other words, we know our stuff and can help you out.
We're ecstatic to reach such a high level of partnership with HubSpot and can't wait for what the future holds.