YouTube is a great network for businesses and we're definitely an advocate for it. It helps us market directly to our customers, or potential customers, and reach a large number of people quickly. I mean, it's the second-largest social network in the world for a damn good reason. In fact, I defy you to find a single soul who hasn't found themselves in a deep, deep YouTube hole at least once in their life!
Did you know that over 2 billion people watch 1 billion hours of YouTube videos every day? Sure, that might not be a healthy habit for our already internet saturated brains, but that's not a statistic to be laughed at.
By posting organic, entertaining content to YouTube, we can start to generate more video engagement and get out to millions of viewers! (maybe not right away, but we'll give it a good nudge).
And we all know what that means…. more sales!
For the best results, YouTube videos should be posted as part of a long-term marketing strategy complete with retargeting ads for added ROI.
How about some statistics to get us started eh?
Today we're going to focus in on retargeting ads.
We'll discuss what they are, why you need them, and how to go about launching a killer YouTube retargeting campaign for your business.
We'll be covering:
What is YouTube retargeting?
How does YouTube retargeting work?
Why we should be using YouTube retargeting
How to retarget YouTube content
Top YouTube retargeting strategies and best practices
What is YouTube retargeting?
Retargeting isn't just a YouTube marketing strategy. Retargeting is a well-known marketing method designed to remind your website (or YouTube) visitors about your business' products and services before they scuttle off without making a purchase (how dare they!)
Think of it like a gentle prod in the back that says 'where the heck are you going mate? We're not done here yet'.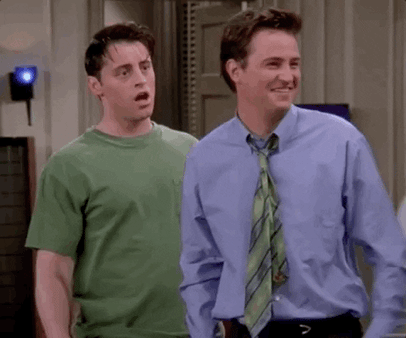 Retargeting is based around the idea that prompting your target consumer with videos, ads (e.g. Facebook ads and search ads), and other relevant content will encourage them to make a purchase.


YouTube video marketing is just one way to retarget your customers. And a seriously effective one might we add!


YouTube turns marketing and advertising into a multimedia, visual, interactive experience for their video viewers. It's the ideal platform for remarketing products and services to your consumer. You'll be able to grab their attention and show them exactly why your product is something that they want. Plus, you won't be constrained by the limitations of text-based advertisements with their static imagery and restrictive character limits.
Your target remarketing audiences are all over YouTube watching all those famous cat videos, lockdown fails, and viral vids.
So, catch their attention and direct them your way!
YouTube is a great way to connect directly with customers and offer them engaging product explanations and demonstrations in just a short clip. Remarketing to your consumer via this amazing channel is a direct route to quality, qualified leads.


What more could you ask for?
How does YouTube retargeting work?
Let's take a step back.
I bet you're thinking 'that all sounds great but how does this YouTube retargeting magic actually work?'


Well, it's your lucky day because we're about to tell you.


Once you've got a business YouTube channel up and running and a GoogleAds/AdWords account, you'll be able to create what's known as a remarketing list.

A remarketing list is simply a collection of website visitors gathered via snippets of code that are then added to your website or application.


It's like a seriously ramped-up business equivalent of stalking your ex on Facebook.


The list is created by linking your YouTube channel with your GoogleAds/AdWords account. Within your remarketing campaign, your list will comprise of people who have interacted with your brand in any of the following ways:
Watched a branded video
Subscribed to a brand channel
Visited your homepage
Liked your video content
Added your video content to a playlist
Shared your video content
Why we should be using YouTube retargeting
YouTube retargeting comes with a healthy stack of benefits. When you start reaching out to people who are already interested in your products and services, you'll start to increase those all-important conversions once and for all.
Benefits include:
Improved ROI
Increase in scope
Flexibility
Better pricing
Clear product demonstrations
Location targeting
Higher engagement
Opportunity for soft selling
How to remarket YouTube content
Now, let's get down to the nitty-gritty.
Below we're going to outline a step-by-step guide that will tell you exactly how to start remarketing your YouTube content for skyrocketing conversions.
There's no point beating around the bush, so, let's get started right away!


Step 1: Create video ads
The first thing you'll want to do is to create your video ads. It's recommended that you create around three different videos. This will add variety to your video advertisement campaign and keep prospects more engaged for longer (aka avoid boring them into an early grave). Aim for brand-aligning, new, engaging content that your clients won't have seen before yet still recognise as yours.

Type of content: you want your content to be engaging and exciting, but never pushy. Pushy, salesy content will turn your customer away faster than you can say cat lawyer (if you're wondering what I'm on about then give it a sneaky search – you won't regret it).


Duration of campaign: you'll want your videos circulating for between two and four weeks. Any less and you won't make much of an impact. Any more and you risk boring or irritating your prospects into an internet-induced rage.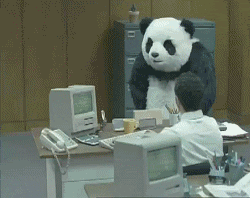 What to include:
Make your customers a clear promise (and stick to it)
Highlight what your channel/ brand has to offer
Involve your audience by asking for their feedback
- Ask them how you can improve
- Ask them what they'd most like to see on your channel
- What do they already like about your videos and content?
Include a subscription end screen asking viewers to click to subscribe
Step 2: Create your retargeting lists
Next off, you'll need to set up your YouTube retargeting lists (aka define your target audience). These lists will contain your custom audiences, helping you direct your ads towards people who have previously engaged with your brand channel but failed to convert (how rude).

For example, Kathy might have watched, liked, or shared your video but then disappeared off the face of the earth…. Come back Kathy!


To create your YouTube remarketing list, you'll need to do the following:
Link your YouTube and GoogleAds account
Click the tools icon
Navigate to audience manager
Click the + button
Click YouTube users
Name your audience
Click the list members drop-down menu and choose which users you want to include in your retargeting audience (e.g., those who are subscribed to your channel, or those who have previously watched one or more of your videos)
Select a YouTube channel linked to your GoogleAds account
Navigate to membership duration and select the number of days that you want someone to stay in your audience up to a maximum of 540 days
Finally, click create.
Step 3: Add your YouTube remarketing list to your campaign
Once you've successfully created your retargeting video and set up your retargeting audience lists, you'll need to combine them into a final swanky ad campaign. We recommend making sure that your campaign is set with a frequency cap. A frequency cap will limit the frequency with which your audience sees your remarketing ad so that they do not become oversaturated (aka another important way of not boring your audience to death).


To add your YouTube retargeting list to your ad campaign you'll need to do the following:
In your GoogleAds account select Audiences
Click the pencil icon
Select Campaign or Ad group from the drop-down menu
Click Select a campaign
Select the ad group or campaign you want to add your remarketing list to
Choose Targeting or Observation
Select the audience that you want to target
Click Save
Step 4: Track your performance
You're ready to go! All that's left is to track and monitor the performance of your new retargeting ad campaign and we're not just talking about video views either. We recommend selecting some targeted KPIs to measure how effective your advertising campaign is proving to be. For example, you could start out by measuring your Ad spend (the amount spent on delivering your ad) against your return on ad spend (ROAS).


Other metrics to consider include:
Impressions
Clicks
Click-through rate (CTR)
Cost per thousand impressions (CPM)
Cost per click (COC)
Cost per acquisition (CPA)
View-through conversion (VTC)
Click-through conversion (CTC)
Top YouTube retargeting strategies and best practices
Alrighty!


You're ready to embark on your very own YouTube retargeting campaign.


You won't regret it.


Before we leave you to your own marketing agenda, we'd like to offer up some additional tricks, tips, and support.


We're going to share some of our most effective retargeting strategies and best practices with you to help you get started.
Make use of various ad formats
To get the most engagement out of your ad campaign it can help to make use of a variety of advertising formats. Today we've been talking about YouTube, but you don't have to stop there. Why not support your YouTube campaign with corresponding text-based or image-based media ads?
So, get on the Gram, fill-up your Facebook feed, and stir up some discussion on Twitter! Some social media marketing can become the ultimate wing-man here.
Be mobile-centric
Make sure that your YouTube campaign is mobile-centric. Not everyone who is targeted in your retargeting list will be watching your YouTube video from an HD screen (or even a standard laptop).


In fact, the majority of your target customers will be engaging with your brand via their mobile device. So, make sure that your video is optimized for mobile viewing. Lots of people watch videos on their phone on mute. In fact, a whopping 83% of viewers will watch with the sound off so including closed captioning is a real must!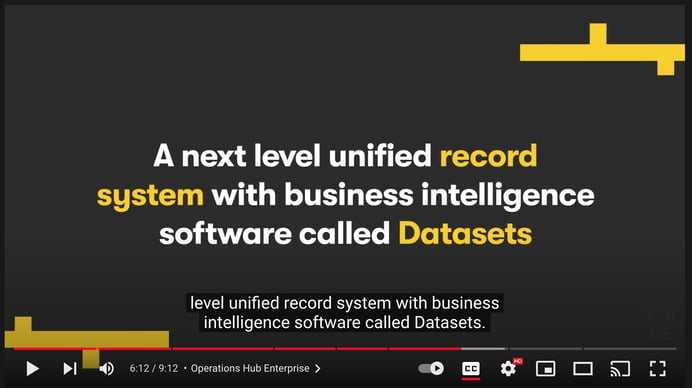 Customise, customise, customise
Customisation is key. When it comes to YouTube retargeting, customising your remarketing lists is one of the most effective ways to reach an engaged audience. After all, there's no point in targeting individuals who haven't shown any interest in your brand. By targeting those who have had previous interactions with your content, you'll be more likely to achieve those all-important conversions.
Limit your targeting frequency
It's easy to think that the more your ad gets seen the more effective your campaign will be overall. But this isn't always the case. When remarketing, there is a point at which you can oversaturate your target audience with repetitive content.
And that's a big no-no!
This is something you really want to avoid. Displaying the same ad to the same person, multiple times in a row is sure to give them the ick. Luckily, this can be easily avoided by setting a frequency cap to your ads. For example, you might set your ad frequency to a maximum of two or three impressions per person per day.
Create both in-stream and in-display ads
There are two types of advertisement that can be mobilized in YouTube. These are in-stream and in-display ads. In-stream ads, or YouTube TrueView are those that appear before or after YouTube video content. In-display ads on YouTube are slightly different. These ads appear in the right-hand corner of the viewers video player and overlay with the video content itself.


Mobilising both methods will help you reach and engage with more of your audience.
Create more skippable ads when starting out
It is possible to create non-skippable ads on YouTube. And you'd be forgiven for thinking that that's the best way to go. But in the early days, you might not want to go gung-ho for the compulsory viewing. Starting with skippable ads will help you collect data about the performance, quality, and reception of your video. You'll then be able to make any tweaks and changes as necessary to make sure that future viewers have a superior experience.


You can also check out how your video is performing by looking up your viewing percentage. YouTube will tell you how many people viewed your video to 25%, 50%, 75%, or 100% of its duration. Again, equipped with this metric, you'll know if your ad is doing well, or if it's a bit of a bust and in need of some optimisation.
Retarget away!
So, there we have it, your YouTube retargeting strategy made simple.
YouTube is one of the most popular platforms out there right now. So go out there and embrace its marketing magic for yourself!
Retargeting with YouTube videos is a fantastic way to engage your audience and improve ROI. By following our tips and tricks you'll be well on your way to launching a successful YouTube retargeting campaign of your own in no time! Of course though, if you need a hand with retargeting to your target audience, give Neighbourhood a shout - we'd love to help!