So, you've got your content but now you're stuck wondering what to do with it? Should it be in the form of an Instagram story, should you shoot a YouTube video or write up a blog post like the one you are reading at this very moment. Well, the following test will help you uncover the perfect channel for you to engage with contacts and interact with customers.
However, if you'd prefer to skip the quiz and head straight to the hard-core content, click here. Otherwise, strap in and get keen to find out which platform suits you best. Make sure to tally your results!


Social Media Quiz
What is your customer age demographic?
25 - 45
Under 25
30 – 45+
Not Clearly Defined
What kind of content do you create?
Videos, Blogs, Images, Almost Everything

Mostly Images and Videos
Not Heaps of Content, Just Wanting to Connect
Videos, videos and more videos
How do you communicate with your prospects?
Often and One-to-one Using Mostly Words

Often and One-to-one Using Mostly Pictures

Directly and With Purpose

Casually and Sporadically
Is advertising a priority?
Huge Priority
Prefer to Use Relevant Content to Advertise & Ads
Advertising isn't a huge priority, we like to share relevant information
Yes, Preferred to Occur Via recommendations
Which description best reflects your brand?
Topical and In the Moment/News Research
Creative and Visual – Image-Based
Informative, Clinical and Professional
Eclectic and Varied



Platform Analysis
Below features some helpful information regarding each platform and our messaging and content within each platform to give you an insight into how each interface works!


Mostly A. FACEBOOK
With 15 years under its belt, Facebook is still one of the most used social media platforms out there. With access to analytics, this platform will help you examine how your customers are engaging with your content with great detail. Moreover, this platform also provides you with the flexibility to categorise your company for search, add mission statements, product catalogue, awards, give customers a chance to do reviews (hopefully positive), and most importantly, gives you the option to advertise. Having 74% of the platforms users visiting the platform at least once a day, current affairs and the latest news circulate quickly. The platform hosts mostly topical and current news as well as provides personal details of individuals. Hence, an all-rounder platform to engage with prospects. While an extremely wide range of users rely on Facebook, it is important to remember that usage among teens and young adults have shifted towards apps like YouTube and Instagram.
Mostly B. INSTAGRAM
If you selected mostly B then the best platform for you will likely be Instagram! Perfect for showing off visuals, Instagram is one of the most effective platforms for engaging with your followers. Instagram engagement is the best of any of the social media platforms, coming in at 1.73% for brands, dwarfing both Facebook and Twitter. And users are no joke here - 1 billion people use Instagram, 72% of all teens. In terms of age, the platform is dominated by the 18-29 age group, making up a solid 59% of their audience. Instagram stories and Instagram TV (IGTV) have expanded the platform's range, letting you engage with your followers in a multitude of new ways. If you love video and sharing a glimpse into your personal life - this is for you. Did you know that Thursday is the best day of the week to post on Instagram? Videos also get 21.1% more interactions compared to images.
Mostly C. LINKEDIN
LinkedIn has nearly 600 million users, about half of them active on a monthly basis. It performs 277% better than Facebook and Twitter when it comes to generating visitor-to-lead conversions, a place where salespeople interact with prospective clients and employers interact with potential employees. Making it super helpful for marketers right? While it is unlikely that this platform will provide topical memes about our current obsession with toilet paper or photo updates on your cousin's latest cruise trip (not exactly news worthy). 91% of executives believe that LinkedIn is the top choice for professionally relevant content. Fuelled by your passions, your interests, your desire to profit and keep moving forward, this platform benefits individuals looking for new information, ideas and perspectives. From a professional standpoint, the platform helps you stay ahead of the game. Making it a wicked platform for you to share your expertise, network with fellow business owners and build your authority.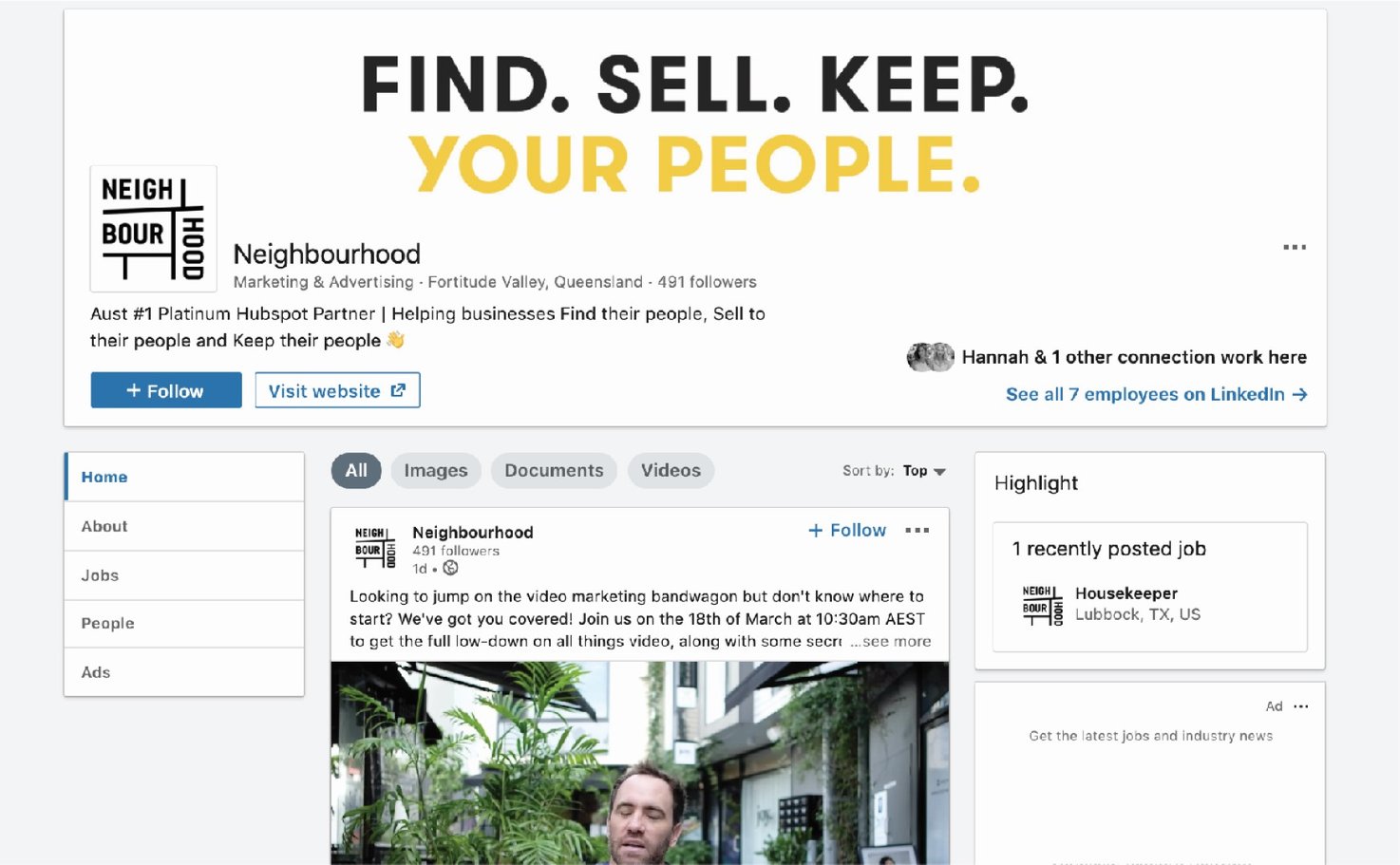 Mostly D. YOUTUBE
Since its introduction in 2005, YouTube has become the second most utilised platform behind Facebook, with 1.3 billion people using the program. Due to its multifaceted nature, the age demographic which interacts with the platform ranges widely from 18-49 ages , this group making up 80 % of its users. Video content is considered the most engaging form of content so why wouldn't you want to utilise this space when video marketing can fit just about any kind of business. Similarly, to Facebook, this platform provides access to a lot of analytics and an opportunity to interact with those engaging with your content. As a social network, you are able to show your presence through responding to comments on your video and communicating with like-minded individuals who are also creating content on the platform. Moreover, YouTube also provides an opportunity to create playlists of videos on a similar theme or topic. So, using the concept of providing helpful information to prospects to create brand awareness, you can share your videos and others to increase your perceived value. From cute cat videos and car mechanic tutorials, the platform has room for any kind of content.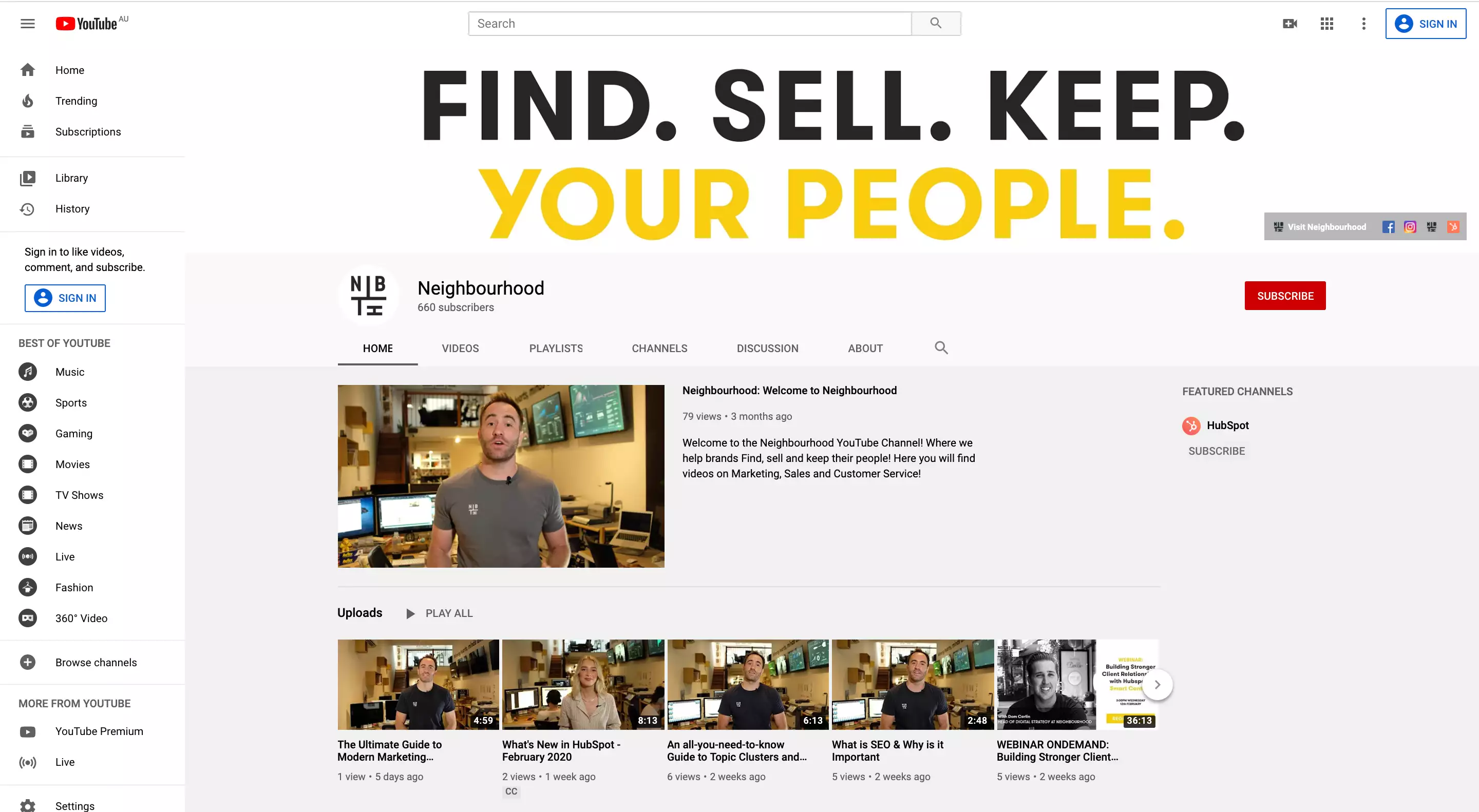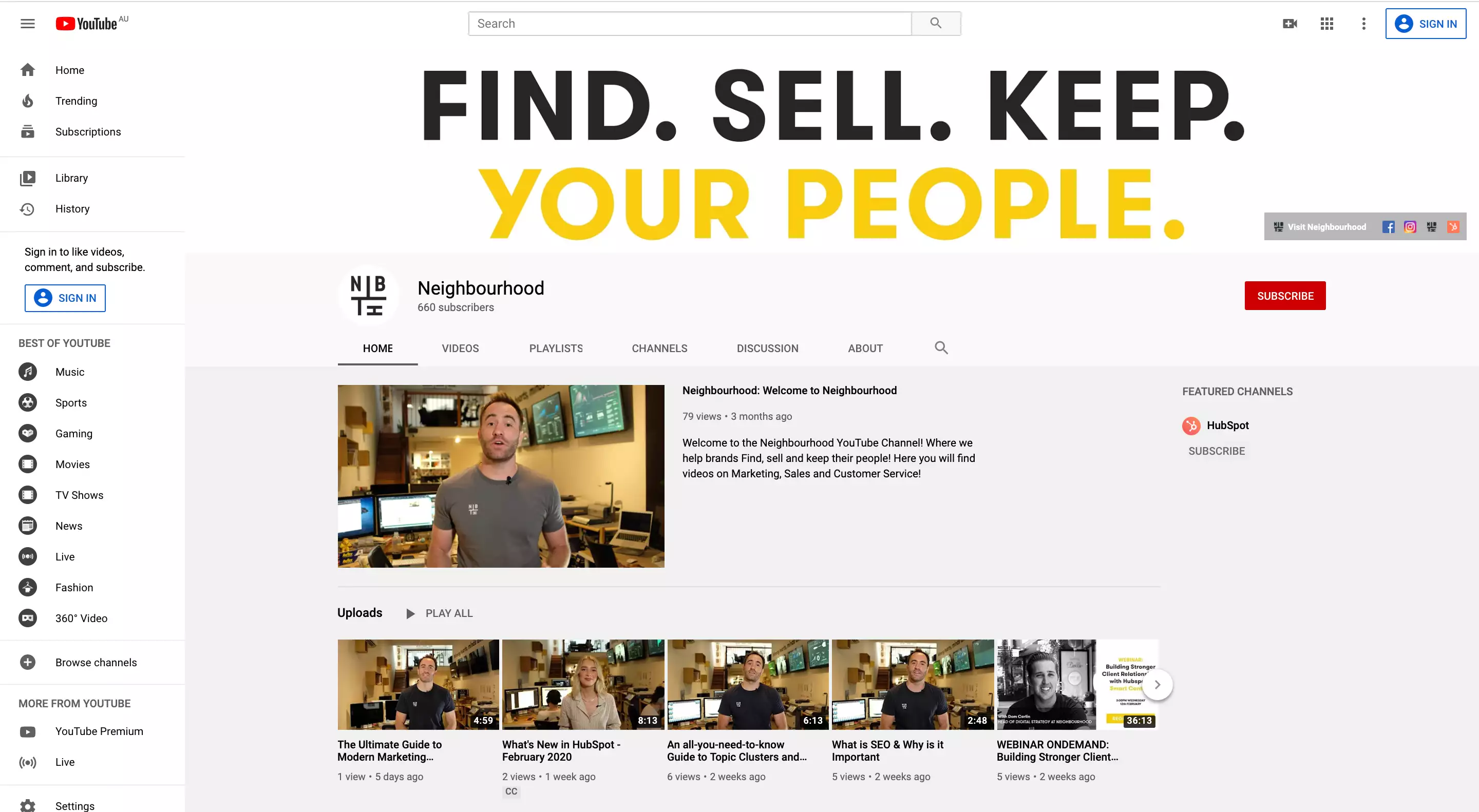 But I Want to Use More Than One?
While using multiple platforms gives optimum impact, too many platforms may cause a disconnect between the branding between each platform. During the initial stages of entering into the world of digital marketing, it is easiest to focus on 1 or 2 platforms. In doing so, you will definitely gain greater benefit than utilising all channels half-heartedly. Here at Neighbourhood, while we utilise all 4 platforms, we ensure that the messaging and content is appropriate depending on the platform. Content created for LinkedIn is starkly different when compared to the style of content we post on Instagram. Nonetheless, while the delivery of our value and content differs, there are aspects we keep strong and constant all the way through.
So I've Uploaded, What Now?
While uploading your content onto a platform will kick start the blossoming of your community, the social aspect of social media means you should continue to interact with prospects and engage in more ways than simply uploading content. The term 'social listening' implies monitoring and engaging with prospects and the community. Monitoring implies constantly checking and looking for mentions of your brand, products, hashtags, employee, competitors and customers. Engaging indicates a greater interaction such as having conversations with individuals about your industry, brand, products and services. Moreover, to better understand how your social media strategy is developing, it is useful to conduct a 'social media audit' to give insight into what's happening and how people are reacting to your content. Check out our article on Social Media Marketing or contact us for a social media audit completed by yours truly!