Have you always thought that off-page search engine optimisation is only related to backlinks? Believe it or not, there is actually a lot more to it. Google has actually defined around 200 ranking factors in its algorithm!
It is clear that you need to drive your focus beyond an on-page-only strategy, as
many of the things Google cares about don't necessarily happen on the website.
According to a recent study
, off-site SEO-related factors potentially carry a ranking factor weight of more than 50%.
The off-page SEO of your website defines your credibility with Google. Just like some quality professional references did for your last job application, links from reputable sites will help get you to the top of the pile (or search engine results in this case).

If numerous valuable sites think you're so good at what you do that they link back to your pages, search engines will automatically assume that your content will add value to their users' lives.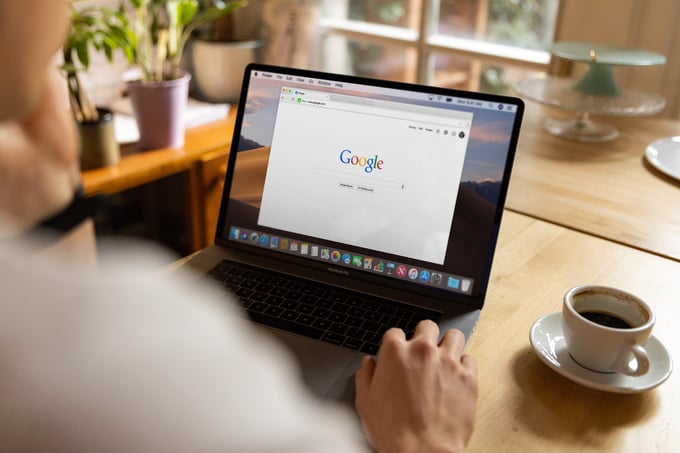 It is tricky to get your website reach page 1 on Google for your relevant search terms, especially when you are unaware of the steps you need to take to optimise your website! But, that does not mean it's impossible. On the contrary, with a basic understanding of SEO you can blow the competition out of the water!
So let's give it a crack and become off-page SEO experts.
What Even Is Off-Page SEO?
You might have heard the term "Off-Page SEO" before, but do you know what it really refers to? Like all SEO it is a set of techniques marketers implement to drive more users to a website by increasing rank on the search engine results page (SERP).
Even though link building is a big part off-page SEO, it also includes many other techniques. The off-page activities are not part of a standard link but are incredibly important for your page to fall in the top-ranking websites.
At the end of the day, on-page search engine optimisation is carried out within the website while off-page SEO includes everything implemented outside of the website.
Okay, I'm Starting To Get It, But What Are The Key Factors Of Off-Page SEO?
Off-page SEO requires a different approach and involves distinct factors from on-page SEO. It is essential to keep these factors in consideration while implementing off-page SEO techniques. Here are four crucial off-page SEO elements you need to consider:
Site Traffic

Relevance

Domain Authority

Link Type
Site Traffic
The purpose of implementing off-page SEO is to bring more organic search traffic to your website. So, when you're planning your off-page SEO strategy, including activities like blogger outreach, forum posting, etc., it is essential to evaluate how much traffic a particular activity can potentially bring to your website.
When you're doing activities like guest blogging or blogger outreach, you need to check the website's traffic where you're going to post your blog. The reason is that by linking, the website visitors will be redirected to your website when they click the link in the blog post. So if the website doesn't get enough visitors in the first place, then there is no point in carrying out that activity.
Once you confirm that the website actually has traffic frequency on the site that meets your requirement, you can carry on with the activities.
Domain authority (DA) is a score that depicts the performance of a website. Basically, if a website is performing well, google will value their opinion higher and trust what websites they link to.

This is an essential factor when performing off-page activities. You will need to know the quality of the website that you're planning to use for your off-page activity. If your website has a lower DA and your backlink is on a website with a higher DA, they can essentially pass some of that authority on to you and allow you to rank higher.
You might have researched and prepared a list of websites with higher DA, but you can't randomly choose one to post your blog on it. There needs to be some relevance between your website and the one that will host your off-page SEO activity.
You wouldn't seek out a hairdresser to service your car, would you? Just like you wouldn't ask your local mechanic to give you that trendy new do you've been looking for. Well SEO is the same.
For example, if your business deals with makeup products and chooses a host website with a high DA but talks about technology, your off-page SEO activity won't make sense to the audience. Moreover, that audience won't be interested in your product. As a result, you won't get any audience directed to your website through this activity.
Worse still, excessive irrelevant backlinking can even trigger a penalty from the dreaded google algorithms! So make sure you are looking for relevant links from sites that are actually related to your company.
Considering your off-page SEO activity, you need to decide which type of link you should use. These can be broken down into do-follow links and no-follow links as discussed below:
Do-Follow Links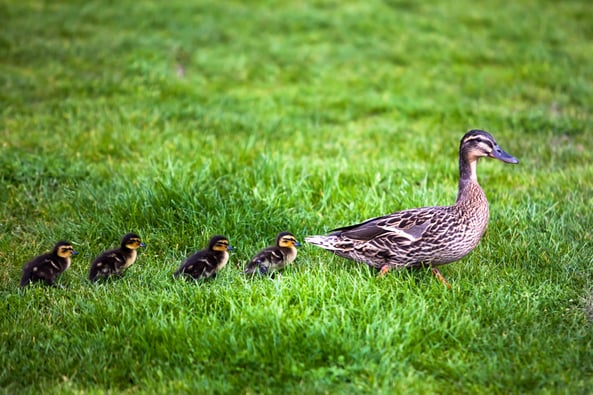 A "do-follow" link isn't just something that a YouTuber might give in their description. It's a default inbound link type that enables Google bots or crawlers to pass the link value (often called "link juice") of one website where the target website is linked.
To receive the best boost, it is recommended that the blog post uses a relevant keyword as the anchor text to link to the target website to it. Google keeps track of the number of do-follow links your website receives and the number of separate domains you receive these links from.
Therefore, if you achieve a higher number of do-follow links from multiple and relevant domains, then a higher value will be passed on to your website.
No-Follow Links
A no-follow link does not allow Google bots or crawlers to follow them. These links don't offer any link juice to the page linked to it. Since no value is passed, the no-follow links won't create any impact on the rankings of the linked website.

Nofollow links do not provide assistance to your SERP ranking, and you probably shouldn't be seeking them out, but they can still drive organic traffic through people clicking on them.

So there is no need to get angry if they happen organically!
So, Why Is Off-Page SEO So Important?
Google gets to know more about the level of traffic to your websites and where that traffic is coming from off-page SEO than from anything you could do on-page. This is why quality off-page SEO is essential for your website to grow.
Here are some definite reasons why off-page SEO is vital in formulating a marketing strategy for your brand:
The SERP (Search Engine Results Page) ranking plays a massive role in the success of your business. Off-page SEO is so important because links are one of the most prominent factors that Google's algorithm takes into consideration when ranking a site. Therefore, off-page SEO can boost can provide a higher SERP rank and a greater amount of organic traffic to your page.
To determine the importance of a website and how high to display it on the page, google awards PageRank to websites with a numeric score between 0-10. The number of inbound links you use and their credibility plays a significant role in increasing PageRank.
Off-page SEO helps in directing referral traffic to your website, which in turn increases the number of your website's visitors. These visitors can later be converted into leads down a funnel.
When your website ranks high on Google using off-page SEO activities, it establishes a factor of trust between brands and visitors. Additionally, when users see your page linked from credible websites this can drive further confidence.
Wait Back It Up A Second! What Is The Difference Between On-Page And Off-Page SEO?
Have you wondered whether on-page SEO is more reliable or off-page SEO? Well, the answer isn't that simple.
On-page SEO helps you optimise parts of your website that you can ultimately be in control of. It deals with everything relating to the premise of your site. Some on-page SEO ranking factors are page speed, site accessibility, keywords, optimised content, title tags, etc.
Off-page SEO focuses on your website's popularity and its authority. You are not entirely in control of these factors. Moreover, it doesn't alter anything on your website directly. As I have been harping on about, contributing off-page SEO factors are linkable content creation, earning quality backlinks, etc.
For instance, if you ask a third-party website with a higher DA to link your website to its content, it will be off-page SEO since it didn't change anything in your website during the process. On the other hand, if you work on improving your website's speed, image optimisation, or keyword-rich content, that will be considered on-page SEO.
What Top Off-Page SEO Strategies Should I Implement?
In order to successfully increase quality referral traffic to your website, you need to set a comprehensive off-page SEO strategy. Here are a few top off-page SEO strategies that you can use to highlight your business.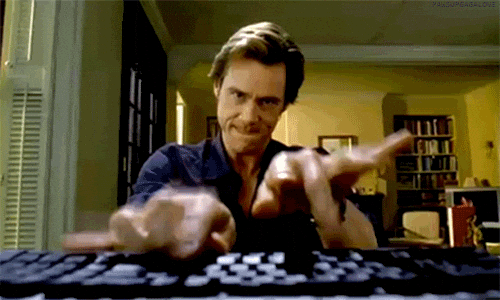 Back-linking lies at the centre of off-page SEO. Search engines use these links to determine the quality of the website's content. So if your website has a more significant number of high-value backlinks, your website will most likely outrank competitors' websites.
However, make sure you use white hat strategies for back-linking. Otherwise, Google can and will penalise you. So don't even think about flooding comment sections and forums with your web page's links.
You will find three main types of links based on how these links were earned:
Natural links
These links are given without the owner's request. For instance, blog writers link their posts related to fashion to a website with good clothes at a discounted price.
Manually built links
The website owner deliberately inserts these links as part of link-building activities. You can use strategies like simply asking bloggers to link your website in their content or letting you complete a guest blog post.
Self-created links
You create these links by strategies such as adding a backlink to an online directory, forum, blog comment, or press release signature with anchor text that is optimised. However, some of these tactics might be considered black hat SEO, so refrain from overdoing them. As a rule of thumb if you read it back and it sounds like spam, don't post it!
Non-Link Related Off-Site SEO
We have spoken a lot about link building. And why not? It is definitely a major component of off-page SEO. But it's not the only thing to worry about!

Listed below are some other key off-site SEO strategies to focus on:
Content Syndication
This is when a third-party website re-publishes already existing web-based content. You can syndicate any kind of content, whether it's infographics, blog posts, videos, articles, or anything else you can think of. It is a barter arrangement where the third-party website benefits from the free content you provide, and you get free publicity, exposure and traffic.
NAP Citations
NAP (Name, Address, and Phone) refers to the activity of mentioning your business online generally in directories. It displays your business name, address, and phone number.
Among the local off-page SEO ranking factors, citations in local directories are considered to be at the top. This means if you want your website to rank locally, this will be one of the best ways to do it.
If you want to find quality places to add citations, you can run a similar search for your competitors. Then cross-reference the search results of your website and your competitor's website. You can conveniently create a list of sites on which you can build more citations. However, it is challenging to judge the value of these citations as far as rankings are concerned.
Brand Mentions
Brand mentions don't necessarily have to be linked. They can be unlinked as well. From all the discussions we have already had on backlinking, it is evident that the linked mentions will have SEO value. But how would unlinked ones even contribute to SEO value?
Google has a patent for a system that effectively tallies linked mentions (hyperlinks) and unlinked mentions (implied links).
Here's an excerpt from that patent:
"An express link, e.g., a hyperlink, is a link that is included in a source resource that a user can follow to navigate to a target resource. An implied link is a reference to a target resource, e.g., a citation to the target resource, which is included in a source resource but is not an express link to the target resource."
This indicates that the implied links or unlinked mentions are also taken into account by the Google algorithm.
Now that we know that brand mentions are a significant part of the off-page SEO ranking factor, how can you get more of them?
Write guest posts

Do blogger outreach

Be a guest on podcasts

Go viral (this one is definitely easier said than done!)
Social Media Marketing
Social media is one of the most popular marketing mediums these days. Many brands use it to create awareness for their campaigns and bring more visitors to their websites. You can also use it to gain domain authority and increase your search engine ranking.
When you're able to create engaging content and link it directly to your website, the people who engage and interact with it are directed to your website. This shows Google that your website is gaining organic traffic from various diverse sources, meaning that it must have high-quality, interesting content.
As more people engage with your social media posts, you get more shares, clicks, and backlinks, which helps in building your website's domain authority.
Google My Business
Google My Business (GMB) contributes to Google's "snack pack" results. These results display local search intent at the top of the search results.
Your Google My Business profile needs to be optimised to contribute to rank in "snack pack" results. Another seamless way to do this is through regular local organic search. So, if you want to see your GMB profile at the top of the results in the local queries (e.g., "mechanic near me"), you have to do both – claim and optimise it.
Reviews
Google's "snack pack" results highly regard reviews while ranking a website, especially for local organic search, where it is considered to be the fifth most important factor.
Having genuine, positive reviews on your GMB profile and other third-party websites can help you rule SERPs. On the other hand, getting negative reviews can bring your rank down.
I've Heard Google Can Give Penalties, How Can I Stay Safe?
While natural links can enhance your website's performance, unnatural ones can and will invite penalties from Google. And who wants that? Once you get a penalty from Google, it can have long-term impacts on Google's trust in
your website.
In the recent past, the vision of Google has changed from giving preference to backlinks from high PR websites to the ones with a strong impact. As a result, user optimisation, authoritative and valuable content, and user intent have taken preference over other factors. Moreover, high CTR websites have been overpowered by the purpose of search intent.
There are no official guidelines that can be outlined to avoid penalties because Google will not provide any. However, certain practices can help you stay in the safe zone. Here are a few such practices.
Firstly, always give your users priority when you are crafting any content. This will significantly help you avoid Google penalties.

The days when keyword stuffing went by unnoticed are long gone. Now, you need to optimise your website's content to make it more user-friendly.
You need to keep the promotional content to a minimum and include more valuable content. Do proper research before writing any content, collect valuable data, and integrate it into the content as possible. These are some ethical techniques that will prevent your website from becoming penalised.
Carry out a thorough off-page SEO analysis of backlinks and encourage other sites to diversify the anchor texts they use. Try to get them to use a variety of keyword phrases to link your website naturally. This way, the links won't be seen as unnatural by Google. Having the same anchor texts for various posts will indicate your links as unnatural or manipulative to the search engine – eventually leading to penalties.
Ensure to use high-domain authority links to backlink. Through off-page SEO analysis, weed out all the low-quality links and organically blend no-follow links into the link profile.
What Should I Look For In An Off-Page SEO Tool?
In order to implement a proper off-page SEO strategy you will require the right tool. To pick the right one, you must be aware of all the features you'll need.
One of the most important things to look for in an SEO tool is whether it includes a backlink checker. This will offer details on your anchor texts, referring domains, their linking authority, and more.
Additionally, your SEO tool should be able to identify opportunities for good guest blogging. For instance, it should have an option that allows you to receive instant metrics on any selected webpage and figure out if it could be a good fit for you.
You will also need to stay updated with Google's core updates to ensure that you are right on track.
What Next?
Your off-page SEO strategy is as important as your on-page strategy. So while you're making efforts on your website, it is vital that you develop a robust off-page SEO strategy as well. Neglecting it can set you to allow competitors to whiz past you in the ranks.
It's about time you network with bloggers from your industry to increase your search engine ranking. But always ensure that you use white hat link-building strategies that will lead to the improvement of your off-page optimisation.
Above all, your SEO strategy shouldn't consist of shots in the dark. You should know exactly what you are targeting and how. Approach your marketing strategy meaningfully because the efforts you invest in today will ultimately increase your search engine rank tomorrow.
While you implement your off-page SEO strategy, be patient and consistent so you can gradually watch your site climb to the top of Google's results.