This is going to be the biggest, "back in my day!" moment, but email has and continues to stand above the rest. We're not telling fibs when we say email marketing is one of the most effective marketing methods out there. It's a star player when it comes to generating return on investment (ROI) and offers businesses a fantastic way to build up contact lists (mmm... leads). Email might not be the new kid on the block when it comes to digital marketing but, time and time again, the medium has proven itself to be a marketing staple.


Today we're going to be running you through how you can start creating truly effective email marketing campaigns with the help of an email service provider (ESP) and, most importantly, which ESP to pick for truly spectacular results!


Stay tuned for…
What is email marketing?
The benefits of email marketing services for small businesses
How to pick an email platform to market on
Top ten email marketing services for small businesses
So, what is email marketing?
Email marketing is a direct digital marketing method that involves emailing prospects to promote your business, products, and services. Email marketing is a proven and effective way to raise product and brand awareness, establish lasting customer relationships, and increase consumer engagements. In our eyes, it's a win-win scenario that's pretty essential in the world of converting.


In fact, research suggests that email generates a staggering $42 for every $1 spent. In terms of ROI that's the equivalent of a whopping 4200% return on investment.


Yes, you heard right.


Not bad at all eh?


There are tons of different email marketing types for all kinds of scenarios. Email marketing usually consists of a number of the following email types:
Welcome emails
Sponsorship emails
Email newsletters
Brand story emails
Transactional emails
Customer review request emails
Stand-alone offers
Lead nurturing emails
Re-engagement emails
The benefits of email marketing services for small businesses
Many businesses choose to use an email service provider (or ESP) to manage their email marketing initiatives. I mean, who's actually got time to write out hundreds (if not thousands) of individual emails these days? Mmm definitely not us mate.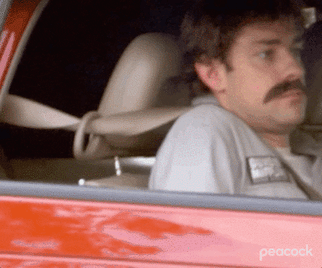 An Email Marketing Service is the divine gift of the digital marketing world *insert heavenly ray of light and angels' voices*. An Email Marketing Service refers to any company that offers email services via an email marketing platform.
Common ESP features and functionalities include:
Personalised email templates
Subscriber list builders
Email message distribution
Email metrics and monitoring


These automated functions can be super useful for small businesses who want to save time carrying out manual email marketing. An ESP will take a lot of hassle out of your email campaigning and help you offer more personalised, targeted emails featuring dynamic content to your customer lists.
Let's take a look at some of the core benefits.
Benefit #1 – Crazy levels of customisation and readability
A good ESP will offer a range of responsive email templates that you can customise to suit your particular business needs, image, and branding style. Think of this as the ultimate e-wardrobe - because you're worth it.


By using an ESP instead of generating your own graphics and displays, you'll ensure that your emails are always of the highest quality and always readable across all mobile devices. After all, what's more frustrating than pulling your hair out over a website or email template that doesn't work well on your smartphone?
Benefit #2 – Automated campaigns in a flash
An ESP will save your business time by automating your email campaigns. Instead of sending one-off emails manually (yawn) you'll be able to automate the entire process so that appropriate emails are sent to your clients based on pre-set event triggers.


ESPs are pretty darned clever. Appropriately targeted marketing emails will be sent to your clients automatically in response to their behaviours and shopping habits (it's like having a little tiny spy without all the problematic espionage stuff).


For example, if your client has placed a product in their basket but not proceeded to checkout, your ESP can generate a follow-up email prompting your customer to make that purchase. Everybody wins!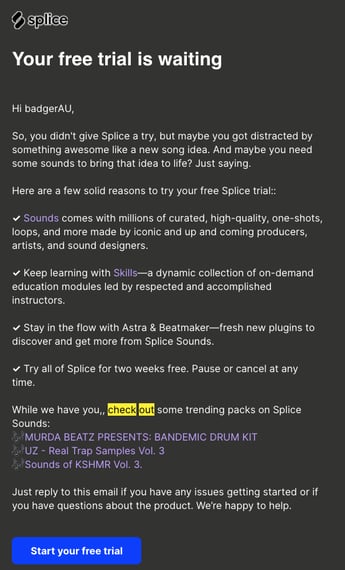 Benefit #3 – Compliance for dummies
Compliance is a minefield. If you ever find yourself in an endless worry cycle of 'is this legal?', or 'isn't this legal'? then stop this at once! Has nobody told you that there are machines that can deal with all the umming and ahhing for us? With an ESP you can rest assured that your email campaigns always qualify against current laws and regulations without having to enrol in law school.
Benefit #4- Supreme segmentation
As well as building your email lists, an ESP will help you segment your list based on targeted factors such as customer location, income, age, or purchase history. That means you'll be able to deliver more personalised marketing materials to your customers without even lifting a finger.
How to pick an email marketing platform
So, before we reveal our top ten ESPs, let's talk about how to pick the platform that's going to be the best fit for your small business. When you start thinking about investing in an email marketing service, there are a few features that you'll want to prioritise.


Think of these as your ESP dating deal-breakers. Whatever you do, don't compromise. You deserve the best!
Features to look for include:
Email deliverability
Look for an ESP that guarantees email deliverability. Sometimes when businesses send out emails in large volumes it can end up setting off customers' spam filters and increasing your bounce rates.


And to that, we say hell-to-the-no.


Nobody wants their amazing emails going to waste like that. Luckily, a good ESP will mitigate this by reducing the risk of your emails getting blacklisted.


List management
Your ESP should automatically add subscribers to your email lists as and when prospects sign up for company correspondence via a subscription form or opt-in forms. At the other end of the spectrum, your ESP should also allow customers to unsubscribe from future email communications as and when they wish.


We're not trying to hold anyone hostage here!


As well as sign-ups, you'll want to look for a platform that allows you to segment your subscriber lists based on targeted characteristics. As we already mentioned these factors include things like location, purchase history, activity, age, income etc.

Personalisation
Personalization is more important than ever before. Today's customers are delicate at the best of times. They know what they want and they expect nothing short of celebrity service.
Here are some stats to prove it.


This in mind, you'll definitely want to ensure that your ESP has great personalization features that can live up to these mounting expectations and then some. A good ESP will personalize individual emails with subscriber names – not only in the subject line but in the email greeting and body content too, so make sure you're utilising contact details as best as possible. If you can find a platform that offers advanced personalization features, all the better. For example, some ESPs will optimize email send-out times based on highest open rates.
Tracking and reporting
Make sure that your email service provider offers precision tracking and reporting functionalities. You'll want your ESP to provide you with real-time data on your campaigns so you know your marketing efforts aren't going to waste. That way you'll be able to see what is (and what isn't) working for your customers, as well as what is or isn't driving sales. Your ESP should be able to indicate which customers are opening, clicking, and or converting based on your segmented customer lists.


Blog posts are also great places to use promotional offers for conversion opportunities. The beauty of a blog post is that you can craft your content to support whatever end goal you have in mind. For example, if you're selling CRM software to e-commerce businesses then writing blog materials about CRM benefits, use-cases, or even providing real-life case studies, is likely to be considered highly valuable by your prospects.
Top 10 email marketing services for small businesses
The moment of truth has arrived. The time has come for us to share with you our top ten favourite email marketing services for small businesses on the market right now. These are the eligible bachelors of the ESP world. We've scoured all the best names in email marketing and picked ten of the very best hunks!
So, without further ado, let's take a look.


#1 - Constant Contact
Constant Contact is a great option if you're looking for professional, automated email marketing campaigns. This ESP is centred around a fully-customisable drag-and-drop style email editor from which businesses can create personalised email designs that are guaranteed to function optimally on any device. Plus, with email marketing automation, you'll be able to drive more sales by maintaining audience engagement and building better, stronger, relationships with your customers.


Top features include:
Triggered email series
Contact segmentation
List-building tools
Smart ecommerce tools
Social media marketing
Facebook and Instagram ads
Contact list management
Real-time results tracking
Price: Constant Contact pricing starts at $20/month after a 1-month free trial period.

#2 - Sendinblue
Sendinblue offers email marketing as part of an all-in-one digital marketing platform. As well as email marketing, Sendinblue, unified all digital marketing channels under one roof. You'll also have access to a dedicated CRM, API integrations and a wide range of plugins. Sendinblue is specifically designed to support small business growth via integrated sales and marketing tools. The idea is to help small businesses engage more closely with their customers by equipping them with the same tools that help larger companies succeed.


Top features include:
Email & SMS marketing
Chat
CRM
Marketing automation
Transaction emails
Email segmentation
Landing page optimization
Signup forms
Facebook ads
Open & click-through reports
Email heat maps
A/B testing
Real-time statistics
Send-time optimization
API integrations and plugins
Price: Small businesses sending up to a maximum of 300 emails per day can benefit from Sendinblu's free platform. For heavier users prices start at $25/month.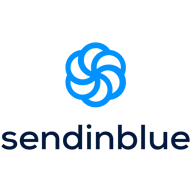 #3 – Mailchimp
If you've heard of an email marketing service before, it's probably Mailchimp that's crossed your radar. Mailchimp is one of the most well-renowned ESPs out there at the moment. The platform is designed to be easy-to-use and intuitive, making it ideal for small businesses without a ton of marketing experience under their belt.


Top features include:
Marketing campaigns
Audience management tools
Content studio
Marketing automations
Insights and analytics tools
250+ app integrations
24/7 support
Price: Plan pricing ranges from $0/ month for the Mailchimp Free plan to $299/month for the Mailchimp Premium plan.

#4 – SendPulse
SendPulse is a multichannel marketing automation platform that combines email campaigns, CRM, SMS, landing page optimization, and web push. The SendPulse Bulk Email Service comprises everything a small business would need to start sending out successful email marketing campaigns including an easy-to-use email editor, subscription forms, automation flows, analytics, and more.
Top features include:
Built-in CRM
Landing page creator
Form building
Drag-and-drop editor
SMS & web-push notifications
API & integrations
Price: SendPulse offers a free tool for use with up to 500 subscribers and 15,000 emails. Paid plans start at $5.28 per month.

#5 - Emercury
Emercury is an automated email marketing platform that aims to help small-to-medium businesses nurture more leads and convert more prospects to making sales. With Emercury, users can run broadcast campaigns, generate auto responder campaigns, access real-time analytics, conduct targeted A/B split testing, and much, much more.


Top features include:
A/B testing
Activity tracking
Customisable forms
Drag-and-drop editor
List management
Real-time analytics
Spam blockers
Integrations/ API
Lead capture
Customer segmentation
Price: Pricing starts at $67 per month. Emercury also offers a 15% discount to non-profits and a 10% discount for those opting for an annual plan.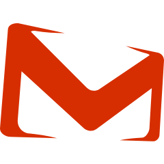 #6 - User.com
User.com is an all-in-one marketing, sales, management, and support platform. The platform is designed to help businesses boost engagement and increase conversions by improving brand-customer communication across channels. The platform is a one-stop-shop for deploying your marketing strategies and encompasses a range of tools including automated actions and user segmentation, amongst others.


Top features include:
Personalised email art
Unified subscriber data
Smart campaigns
Planning and scheduling
Defined snippets
Data tracking & analytics
Pricing: Free basic plan. For email marketing you'll need either the Business or Premium plan. Pricing for these plans starts at $49/month.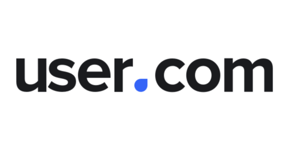 #7 - Freshworks CRM
Freshworks is another comprehensive marketing automation tool that includes email marketing as part of its offerings. Freshworks is primarily a customer relationship management tool (CRM), meaning that, on top of great email marketing features, you'll get the full benefit of CRM customer insights. Freshworks' powerful automation features help businesses nurture and generate leads. Plus, you'll be able to enjoy a range of additional features such as automated invoicing and email reminders to make your everyday workflows that bit more straightforward.
Top features include:
Email ticketing
Cross channel engagement
Drag-and-drop editor
Email templates
Email personalisation
Email automation
Price: Pricing starts at $29/month for the Freshworks Marketing Cloud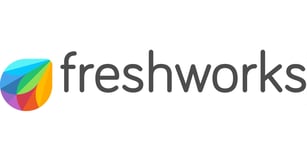 #8 - Send X
SendX is an email campaign optimization tool designed to optimize your email campaigns based on over 30 targeted parameters. SendX helps companies reach their email subscribers with customized email campaigns. With SendX, you'll be able to design, schedule, and track email campaigns and grow your audience with custom email lists. Then simply automating your entire email marketing process on the powerful, rules-based interface.


Top features include:
Ready-made themes
Design your own forms
Integrate with any website
Reporting
Opt-in email lists
Broadcast email campaigns
Audience segmentation
Email drop sequences
Unlimited email sends
Email deliverability
Price: After your 14-day free trial, pricing starts at $7.49/ month.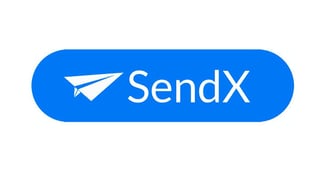 #9 - Keap
Our penultimate pick is Keap. Keap is first and foremost a customer relationship management (CRM) tool but, in many ways, that's more of an advantage. Keap also has excellent email marketing and automation features, so you'll be able to benefit from targeted email campaigns and much more. With the addition of CRM functionality, Keap users can work towards building stronger customer relationships that stick and start generating more repeat purchases through loyal customers.
Top features include:
Advanced marketing automations
Fully customisable campaigns
Automated lead capture
Assign tasks
Personalised messages
Contact management
Email sync
Reporting & analytics
Price: Pricing starts at $79/month after your free trial period.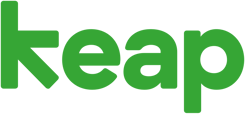 #10 - Direct Mail for Mac
Calling all MacBook aficionados. Direct Mail for Mac is a powerful email marketing tool designed specifically for Mac users. This email marketing service helps mac users create and send targeted, high-quality email marketing content and newsletters. The platform is designed to be extremely easy to use for Mac OS users. The tool offers tons of features including a built-in image editor, testing features, customizable fields and precision email rendering across almost all email clients.


Top features include:

Professional email templates
Email personalization
Built-in image editing
Cross-client compatibility
Instant previews
Professional typography
Email sign-up forms
Import contacts from existing apps
Integrate with thousands of websites and apps
Strategic targeting
Custom field assignments
One-click subscriptions
Detailed subscriber activity
Pricing: Direct Mail for Mac is free for up to 150 emails per months. Paid plans start at $15/mo.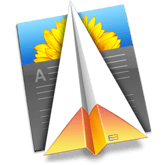 BONUS #11! - HubSpot
Not to be biased but we're pretty big fans of HubSpots email marketing capabilities. The ability to send personalised emails through an easy drag-and-drop editor makes it effortless to engage with your customers while boosting open and clickthrough rates. The ability to create highly personalised emails at every stage of the customer journey means you're in the pilot seat each step of the way. Gone are the days of duplicated bland emails.
Top features include:
Drag-and-drop editor

CRM-powered email targeting

Deep email personalisation

Detail reporting

Email signature generator

A/B tests and analytics
Pricing: FREE! Email tools are limited to 2000 sends per month, with HubSpot branding but Marketing Hub Starter gives you a bunch of integrated marketing tools for delivering on-brand marketing, tracking and optimising for $50/mo.

Choose your fighter! Ahhhh, I mean platform!
Which platform will you pick? Choosing to use an email marketing service (EMS) is a great way to start generating more leads from your email marketing campaigns. You'll be able to send out targeted emails in bulk and monitor your activity in real-time. Now that's a recipe for some serious business growth!