Picture this... you're a budding new business owner with a Shopify store, an Instagram account, and a product line to die for. Your primary social media strategy is to post luxurious pics of your products alongside captions such as "Buy me!" and "Get them before they're gone!". This strategy is sure to rake in the customers... right?
Wrong! Shopify Instagram marketing is an art that many are yet to master.



Don't worry - we're not here to dunk on Shopify stores. Recent stats show that the number of global consumers using Shopify merchants rose by 52% between 2019 and 2020. Clearly, the platform is working wonders for many small business owners just like you!
Having said this, marketing your store using Instagram is tricky, and requires a little bit of marketing wisdom. The good news is that 80% of Instagram users follow a minimum of one business account, while 72% claim to have purchased a product they discovered while browsing the platform. As the number of brands using Instagram increases, so too are the number of businesses that are struggling to differentiate themselves and catch the wandering eyes of web users.
Potential customers don't want brands to inundate them with salesy language. Instead, they want to develop a special affinity with brands through storytelling, two-way engagement techniques, and unmissable offers that make them feel valued.
So, how can you make this happen using a killer Shopify Instagram marketing strategy? We've come up with a few fruitful tips to help you drive those all-important sales to homebase.
1. Make the most of influencers
If you're yet to tap into the world of influencer marketing, where have you been for the past five years?! Influencers represent a wonderfully cost-effective way to drive brand awareness, increase traffic to your e-commerce store, and ultimately increase profit via social media platforms. If you have a Shopify store and an Instagram account, investing in an influencer could help you boost traffic across both platforms.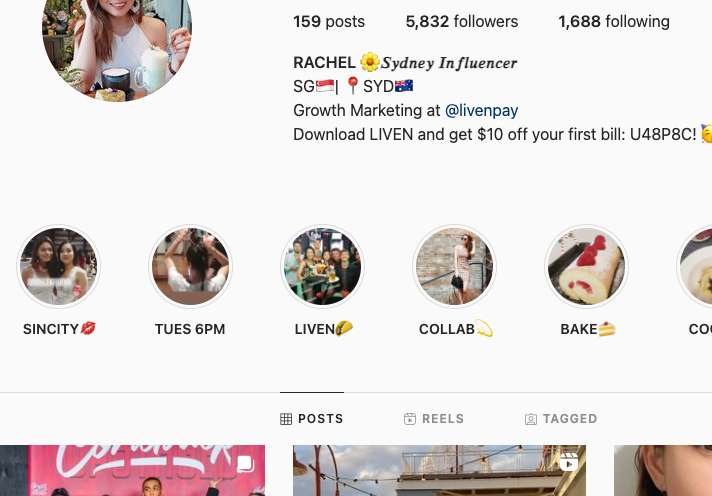 Of course, you must research influencers carefully before partnering with them. Every influencer has their own niche set of followers, not all of whom will be interested in your goods and services. So, how can you go about finding the best influencer for your audience? Here are a few best practices:
Research well-known figures: Okay, so we're not suggesting you reach out to the top dogs of Instagram (we dread to think how much a partnership with Kylie Jenner would cost). Your industry niche is likely to contain a few influencers who your target audience knows well. Reach out to them and discuss options.
Assess the value of influencers: You must evaluate how valuable individual influencers are before making a deal. Look for figures with high-quality content, a significant number of followers, and high engagement rates.
Check out competitor strategies: Remember to assess who is sharing content by and about your competitors. This could lead you towards a valuable pool of effective influencers.
2. Use your Instagram feed to drive engagement, not sales
Social media users tend to avoid overly sales-driven messages. Rather than posting meaningless advertisements, we recommend building confidence and trust with your followers via content that actually adds value to their daily lives.
Effective Instagram accounts sell a lifestyle rather than a product. You must, of course, incorporate images of your products in action. However, you don't need to push them too forcefully. Think photographs of influencers using your products, fascinating infographics, images that describe the best features of your services, or humorous profiles of your valued team members. Just remember to include professionally shot images that reflect your brand identity and effectively humanise your business operations.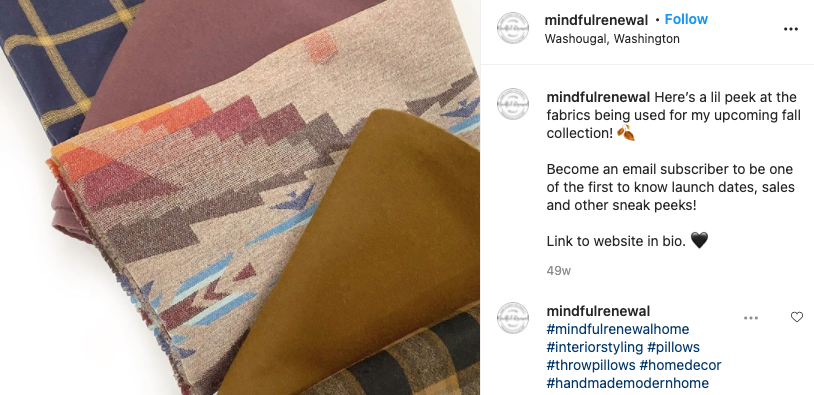 Another way to drive organic engagement on your feed is to use popular hashtags. Did you know that social media posts containing hashtags boost audience engagement by over 12%? Even better, it's super easy to find and incorporate hashtags used by your followers and key industry demographics.
Simply draw up a list of hashtags that boast high engagement rates and use them to promote your posts. Don't go overboard, as your posts may be flagged as spam. Instead, sprinkle a few relevant hashtags across every post and remember to create different types of content with genuine value.
3. Don't forget to use the Instagram Stories function
Instagram Stories is one of the platform's most popular features. For marketers, creating Stories is a bit like brushing your teeth in the morning - a simple step that could save you heaps of pain in the long term!
If you're a little unsure of what we're talking about, Stories allow businesses and regular Instagram users to share photos and videos in a montage format. Story content is differentiated from other posts by a thick border and the fact that it disappears 24 hours after posting. The fleeting nature of Story content encourages users to keep engaging with your brand, particularly if you have a track record of producing humorous, interesting, or aesthetically pleasing content.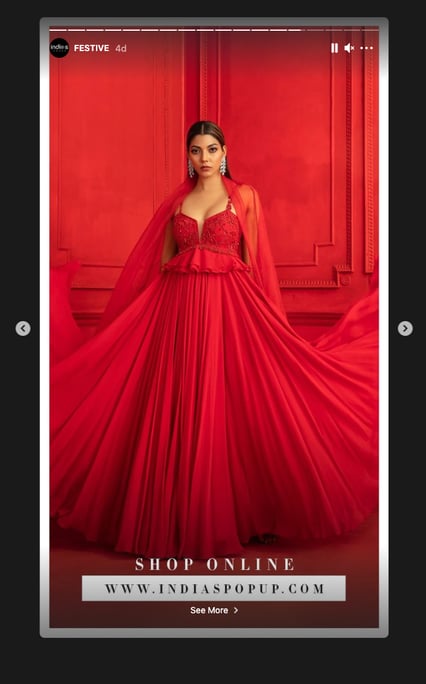 Still, feeling a little confused about how to make your Stories pop? As usual, we've got a few handy tips up our sleeves to share:
Use the product sticker function: If your Shopify catalogue is hooked up to your Instagram profile, you can tag products in your stories. When a user sees something that catches their eye, they can use the sticker to click straight through to the relevant product page.
Encourage users to visit your feed: Sharing feed content is a great way to drive traffic towards your main feed and brand bio.
Use the countdown timer to launch exciting products: The Stories feature comes with a special countdown sticker that allows users to view the time left until an event. If you're launching a new product or hosting an event, a countdown clock is a great way to generate a buzz around your brand.
Host live streams and Q&A sessions: Live streams have gained heaps of traction during the COVID-19 pandemic (for reasons we don't need to spell out), meaning followers have come to expect engaging live product launches and events. Why not invite a big industry name to chat with your brand ambassadors or host an interactive Q&A discussion?
4. Create a shoppable Instagram feed
One of the best things about Shopify stores is that business owners can link them up to their Instagram accounts. This means you can direct Instagram users directly to your Shopify product pages using tags.
But the best part? It's easy to do. Firstly, you will need an Instagram Businesses Account, a Facebook page, and a Facebook Business Manager account.
Next, you will need to create a Facebook product catalogue via your Shopify account. Once this catalogue is up and running, you can select Instagram as another sales channel for your store. This allows you to tag products when creating content.
When an Instagram user comes across a tag, they can click on it to view more product images, prices, and other relevant information. The perfect combination if you're hoping to drive sales. Even better, potential customers don't even have to leave the cosy confines of Instagram to browse your products!
It is also possible to add an Instagram feed to your Shopify website. If you have a relatively healthy customer base and are looking to bolster your social media following, this one is a no-brainer.
5. Don't forget your bio
Many of us are guilty of spending most of our energy curating a fabulous feed while leaving our bio untouched ... so to help us out, there are plenty of great bio features available on Instagram Business that could help enhance your marketing strategy!
Firstly, you must ensure that you have listed a current contact email and phone number for customers to use if they want to get in touch. It is also possible to add a link to your Shopify store to your bio - a free and deceptively simple way of driving website traffic.
If you're feeling adventurous, you could also add a lead capture form to your bio. A simple instruction such as "Sign up to our newsletter and get 20% off your first order" could spark the interest of savvy shoppers while boosting positive sentiment towards your brand.
Is Instagram still looking a little like the Enigma Code? If you need help with your Shopify social media marketing, we hear you! Fortunately, Neighbourhood is on hand to help you create amazing content that will blow your customers' minds. If you're wondering what we're all about, don't hesitate to reach out today!