If you're like most people, you love watching cat and dog videos on social media. Also, if you're like most people, you've likely never purchased anything or thought better of a brand after watching that dog or cat video.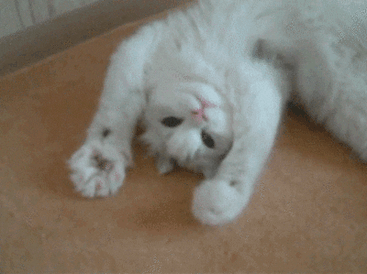 Personal social media accounts are way different from business social media accounts.
Unless you're a social media influencer, of course. If you are, WELCOME!
For everyone else, though, it's essential that we make that distinction upfront because we're about to go over not just social media best practices and tools but tools and best practices for using social media as part of your overall marketing strategy.


What is Social Media Marketing?
Social Media Marketing Agencies are using social media channels to sell or promote a brand, product, or service.


Yes, likes are great. Yes, views are fun. But, if you're not getting a lift or making sales using your social media, then it's not marketing.
With social media marketing, brands can:
Increase brand awareness
Measure brand sentiment
Advertise products and services to target audiences
Build engaged communities
Increase traffic to your site or podcast
Provide social customer service
Sell products and services
Attract potential employees or investors
Track metrics and KPIs (key performance indicators)
What is a Social Media Marketing Strategy?
A social media strategy is a plan that explains your goals for using social media and the tactics you will use to achieve them. You should also have a plan for how you will use social media to market your business. This should include a list of all of your social media accounts, as well as specific goals for each platform. These goals should be aligned with your larger digital marketing strategy.
Also, you'll want to define the roles and responsibilities of your team within this plan.
Steps to Create Your 2022 Social Media Marketing Strategy
Now, let's get into how to create your 2022 social media marketing strategy. It's important to note that this is a base plan that should be altered or catered to your specific business and industry.
Step #1 - Choose goals that align with your business objectives
Before you start using social media to market your business, you need to figure out the social media goals you wish to achieve. This will help you measure how successful your efforts are and whether they are worth the time and money invested.


Whether you subscribe to the S.M.A.R.T. method of goal setting or another, you'll want to be as specific as possible at this part of the process.


For example, instead of saying something like:


"We want to post on social channels X number of times a day/week."


You might say,


"By staying active on our accounts and posting X number of times a day/week, we will increase engagement with our audience and share more information about our products and services.
This could lead to an increase in traffic and sales."


Track what matters
Some social media metrics are easier to track than others. Numbers like follower count and likes. But, some of the more important numbers for brands typically involve things like engagement, conversions, and clicks to the site.


Ultimately, it depends on your overall marketing goals and the products or services your company sells - a different social strategy poses for different end results.
Here are some of the metrics you can track with social media marketing:
Social media presence: Audience size or followers
Engagements: likes, clicks, shares, and views
Reach: how many people see your content
Referral traffic to website
Conversions or sales
Leads generated
Click-through rate (CTR)
Website traffic from social media
Event registrations
Number of social mentions
New inbound links/backlinks to your site


Of course, there are always more, but select ones that make the most sense for your social channel and your overall business goals.
Step #2 - Learn Your Audience(s)
Businesses rely on customers and it's crucial to understand who your customer is and what things they are interested in. Social media marketing is no different. When you have a social media following, you should do whatever you can to learn about them. This information can help you create the right content and post it on the right platforms at the right time.
One way to learn about your audience is by creating several buyer personas.


Create buyer personas
A buyer persona is essentially a document that helps marketers identify their most common audience member. Of course, there are always outliers, but you're trying to outline specifics around the majority of those that follow you.
Audience personas should list:
Age
Geographic location
Average income
Typical job title or industry
Interests
Size of household
Other pages they follow
By understanding your fans, followers, and customers and their wants and needs, you'll know how to target them and engage with them on social media, building customer loyalty.
Where to find this information
Fortunately, social media networks will show businesses this information in their analytics section. You can find out all kinds of information about your audience, and if you decide to do paid social media marketing, you can get even more information like behaviours and psychographics from them.
Step #3 - Find Competitor Pages
List out a few of your competitors and find their social media pages. It's essential to know what they're doing and if they are doing it well enough for you to steal–sorry, borrow–some of their ideas.
Perform a competitive analysis
You've likely done this in business school or you can easily figure out how to do it with a quick search online. A competitive analysis will help you understand who your competition is and what they do well or not very well. This analysis helps you spot opportunities for yourself and give you a better understanding of how to run your own social media. Think of it as a way to scope out where you could best direct your efforts to a better return on investment.


For example, if you notice that they are posting videos and getting a lot of engagement, then maybe you want to post videos. Or, if you notice they aren't getting engagement at all on their gifs and images, then you can take a different approach in hopes of doing better.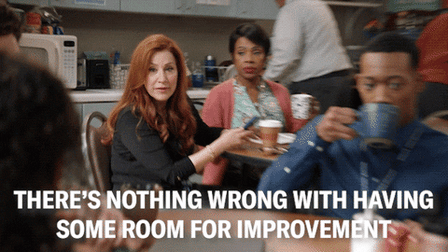 It's also helpful to tell you which platforms work and which don't. If a competitor is doing well on LinkedIn but not so well on Facebook, then maybe it doesn't make sense for you to spend much time on Facebook yourself.
Step #4 - Audit Your Social Channels
Now it's time to take a look at your channels and ask:
What's working?
What's not?
Who engages with your page?
Is your target audience responding?
Where can you improve the most?
Use your audit to provide a clear picture and take stock of your social presence.
Step #5 - Find Inspiration
It's important to be unique, but there's nothing wrong with mirroring your account after a business that's already doing really well. It's time to find inspiration–even if it's from another industry. Dive deep into what people are asking - social listening is a free tool we'd seriously recommend investing into.
Who are your favourite brands on social media?
Who do you follow on social media? What makes you want to engage with and share their content? Think deeply about why they're doing so well and what you can 'borrow' from their methods.
Step #6 - Create a Content Calendar
This strategy is all about creating a plan. Don't stop now! It's time to develop your content calendar. This should feature all your posts so that you can easily see what's coming up and copy it over to your social channels. Remember that consistency is key - consistency builds trust (we stole that from Trav).
Step #7 - Develop Your Content Buckets
You know your audience and which platforms you plan on posting to. It's time to create your content buckets/pillars. These are topics or categories for you or your team to work with and consider when developing the actual content - from a social post, to a blog post.
Some content buckets could be:
Do it yourself / How-to instructions
Company information and awards
Lifestyle
Products and services
Big announcements
Seasonal or holiday
Awareness
And more. There is no wrong answer, and you're going to want to choose between 4 and 6 different ones to help you keep your calendar full.
If you're needing a hand with laying these out, you can grab our free content pillar template here!
Step #8 - Track Your Results
Your social media marketing strategy is very important for your business. You can't expect to get it perfect the first time. As you start to use your plan and see how it works, you may find that some strategies don't work as well as you thought they would, while others are working better than expected.


Re-evaluate, test, and do it all again
You should use the data you get to reevaluate your strategy regularly. You can also use this information to test different posts, social marketing campaigns, and strategies against each other. Constant testing allows you to understand what works and what doesn't, so you can refine your social media marketing strategy in real-time and push to achieve goals such as social media engagement or conversion rates.


Bonus Step: Evolve Your Strategy
No matter how ironclad your social media marketing strategy is, you'll need to check its effectiveness consistently over time. How much time? It depends on your goals and the results you're getting. This strategy is a living, breathing document. It's okay if you don't get it right the first time. Keep trying and keep getting better.
The Latest Social Media Trends
Speaking of evolution, let's take a look at some of the latest social media trends. Not all of these will make sense for you and your brand, but it might be worth it to try and incorporate some of these into your efforts.
Live Videos Are Lit
Many social media experts have been asking brands to focus on video marketing for a while now. It is clear that live videos on social media will be popular in 2022. Brands are exploring live videos frequently to connect with their customers. This allows for a more informal conversation with the customer.


And it's not just TikTok (more on that later). Facebook, Instagram, Twitter, and even Tumblr users are putting more and more effort into broadcasting live videos on their channels.
Stories Matter
Perhaps it gives you heartburn to think of putting time and resources into a piece of content that's only going to live on a site for 24 hours, but that's exactly what stories are. And those stories are generating lots of engagement.


This is because stories allow brands to be more personal and informal.


You can post polls, quizzes, "backstage" moments, rants, workplace tours, and more.
Chatbots Are Becoming Normal
If you have a need for customer service on your social channels, then consider investing in chatbots. These handy dandy robot overlords can be pre-programmed to answer simple questions, help your customers find what they're looking for, and just be an overall neat addition to the social media team.


Even better, you don't have to pay them an hourly salary, and they work for you 24 hours a day, seven days a week.
AR and VR Technology is Growing
Augmented Reality (AR) and Virtual Reality (VR) are currently popular trends on social media. Many brands are using these technologies to offer an exciting user experience. For example, many e-commerce companies have adapted to AR-powered shopping, which allows users to try-on products before they purchase them.


Platforms like Snapchat, Instagram, and Facebook allow people to add filters to their pictures and videos. People can use different filters to change the way they look or to show what they are doing. You can also use these platforms to update your profile picture with a brand logo or mascot.
Influencer Marketing is Real and Not Going Anywhere
Influencer marketing is going to be very popular in 2022. It will stay popular for a few more years. But the way brands and influencers work together is going to change. Now brands will work with influencers to create a series of social media posts.


Many bigger brands are now working with micro-influencers and niche bloggers to make their marketing more inclusive and transparent. This means that the brands will be careful in choosing the right influencers, and they will also crack down on imposters who are followed by fake accounts.


Using influencers can help you develop long-form content, how-to videos, demos, and photo stories.

Local Targeting Gets You in Front of Your Audience
More businesses are using local targeting to connect with their target customers. They're geo-tagging their social media posts and stories to show where they're located. Instagram already allows people to look for posts and stories near them. This makes local brands more discoverable. Additionally, Facebook, Twitter, and Instagram promotions allow businesses to target audiences from a specific area by knowing their IP addresses.
If you are a small business, it is important to reach out to local people first. This will help you build brand awareness and popularity. Once you have a strong presence in the local community, you can then target people from further away. However, competing with big brands online can be tough, so make sure you put in the effort to grow over time.
Twitter is Transforming
People use Facebook, Instagram, and Pinterest to have fun. But Twitter is for talking about things that are important to people. Of course, who knows what will happen when Mr. Mars himself takes over, but we're excited to find out.
Stop Worrying About Likes
Recently, Instagram turned off the ability to see likes because they became worried about their users only doing things for recognition. It'll be interesting to see if other social platforms follow suit and what the windfall is if they do.
User-generated Content is King
What's better than producing your own content? Getting your audience to do it for you! (And your marketing team goes wild!)
User-generated content is any type of content that users create on social media. Many brands have started using this content as social proof to show the quality of their products or services.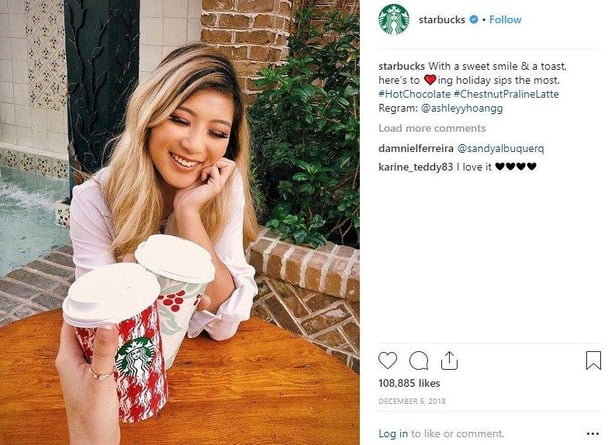 Many brands use user-generated content as part of their branded content. This has two benefits. The first is that it saves the brand money on marketing, and the second is that it makes customers feel valued and brings them to the forefront.


UGC is real and honest because brands cannot control what users say or post. It is the most trustworthy source of information about a brand or business. In the coming days, brands will encourage their customers to create UGC to boost their engagement rate even more. So make sure to add UGC to your social media calendar for great branding.
Growth of Social Media Communities
This year, social media communities are growing quickly. Brands are adding customers to groups on social media so that they can closely interact with them. This is a great way to get feedback and suggestions from customers, carry out discussions, resolve grievances, and share personalised content that customers will love.
TikTok Will Keep Dancing
TikTok will be one of the top social media trends in 2022. It first became popular because people, especially young people, used it to show off their dance moves and other artistic talents. But now, it is used for more than that.
TikTok is also becoming a great social media platform for businesses. Business owners can use it to create short, creative videos that engage their target audience and create brand awareness. These videos can also be used to pitch services quickly and effectively. It can also be used to provide product demos and how-to videos.
Social Commerce Keeps Growing
Social commerce is expected to hit $80 billion in 2025. Many brands are already using social media platforms like Instagram and Facebook to sell their products. That said, social media is no longer going to be just for big names. In 2022, more retail businesses will use Instagram Storefronts, shoppable posts, and more to boost sales and increase their profit margins.
If you want to use social media to sell things this year, you need to make sure your design is easy for people to use. This will help them buy things without any problems.
Paid Advertising Continues to Be a Must-Have
Organic reach for businesses has all but fallen off the face of the earth. Nowadays, if you want to be seen, you have to pay the piper. And the piper is the social media platforms business ads section.


In order to be successful in social media marketing in 2022, you need to build and develop your plan to withstand the changes and evolution that is sure to come. By starting now, you can help your future self be prepared for anything that comes your way and be ready to use social media marketing as a gateway to business growth.