Ooft, we know the feeling – social media can be super daunting. There are so many platforms, demographics, marketing trends, and pitfalls out there. We're afraid to report that sticking your fingers in your ears and singing 'lalala' isn't an option – social is crucial. Don't believe us? Just consider the fact that user numbers are likely to approach 4.4 billion globally by 2025 – that's a juicy pile of potential leads!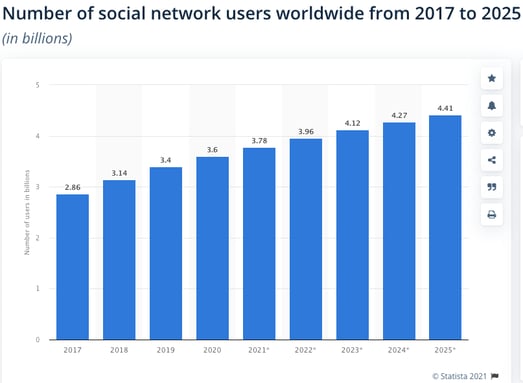 So, with heaps of users at your fingertips, how can you capture their attention and encourage sales? As well as posting regularly and launching traditional paid ads, a killer lead generation strategy will help you target your biggest fans (and maybe attract some new ones!)
If you're a newbie to the field of social media lead generation strategies or are struggling to attract active user interest, turn that frown upside down! The world of lead generation is super fun (we promise 😉). To give you a cheeky head start, we've painstakingly collated a handy guide to social media lead generation to ensure your digital strategy is the envy of all competitors.
What is social media lead generation?
A lead is the data used to identify and engage with potential customers. You know the drill – email address, phone number, job title, blah blah blah.


Social media lead generation involves using your fave social media platforms like Twitter and Facebook to capture information about interested users. Generating leads in this way is one of the best-kept secrets of digital marketers, with 66% reporting stellar results after spending only six hours a week on social media. Easy as pie!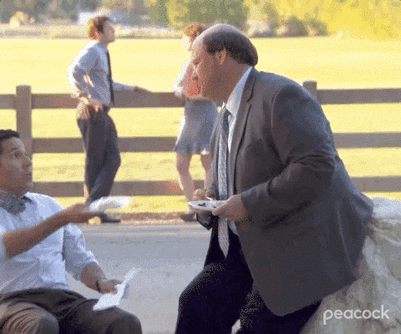 What are the benefits of social media lead generation?
So, why the heck is social media so powerful when it comes to attracting leads? Nope, it's nothing to do with memes, ratios, or celebrity pile-ons. Just take a peek at these awesome benefits:
You can boost brand awareness and build trust: Social media is by far the best channel for connecting with audiences and winning their trust. You'll need trust to collect that all-important data!
It's easy to identify your target audience: All social platforms contain special tools that help businesses target users based on information such as age, location, occupation, and more. So what? Well, this is a great way for B2C and B2B marketers to win excellent leads with minimal effort.
You can drive web traffic: Add teasers in your social posts to gain web traffic and qualified leads.
Social media lead generation strategies to try today
Whatever the size or scale of your operation, social media lead generation strategies will help to attract new prospects and make your customers feel like you love them (which you obviously do!). Wondering how to butter up your all-important base? We've got ya covered! Here are a few handy strategies that won't break the bank or take forever:
1) Launch paid ads for lead generation
No need to pay thousands of dollars to advertise your product online when you've got your loyal fanbase recommending your product to their friends, family, and on social media. Not only is this a free form of advertising, but authentic referrals are priceless when 92% of consumers believe suggestions from friends and family over advertising. Seriously effective people!


Unless you've been living on another planet for the past few years, you'll know that businesses can run lucrative paid ads on social media platforms. From Instagram to Twitter, paid promotions dominate our screens and represent one of the fastest and most effective ways to engage with highly targeted markets. In fact, pay per click (PPC) social ads are so efficient at boosting audience numbers and engagement that 88% of marketers invest in them!


Of course, you shouldn't buy paid ads simply to feel part of this 'cool gang' of savvy marketers. If you're hoping to generate leads, your paid ads will need to contain eye-catching calls-to-action (CTAs) designed to capture data.


Grab yourself a cuppa and relax – the good news is that social platforms are happy to do the hard work for us! They've managed to speed up the process using (legal!) data capture tools like:
LinkedIn lead generation forms: LinkedIn offers paid ads purposely formatted to generate leads. These ads are called Lead Gen Forms and are available as Sponsored InMail or Message Ads. LinkedIn uses the profile data of users to pre-fill certain sections of the forms, increasing the likelihood of completion and conversion.
Facebook lead ads: Facebook offers tailored lead ad formats designed to collect prospect data. Leads collected via these promoted forms can be synced with your customer management system, making follow-ups simple and fuss-free. You might also want to note that Facebook retargeting tools are effective for nurturing leads.
Instagram lead ads: Instagram lead generation forms are similar to Facebook's and include sections such as name, email address, and phone number.
YouTube TrueView for Action: YouTube TrueView for Action campaigns can be used to add headline text overlays and eye-catching CTAs to your video advertisements. You can link CTA buttons to the site of your choice to collect data. When setting up your YouTube ads, remember to select 'Leads' as your goal.
Other social platforms such as Twitter do not offer specific lead generation formats. But if it were us we wouldn't cancel them out. You can still use other advertising options to boost leads in less direct ways, so it is worth diversifying your ad spend across several platforms.
2) Automate lead generation with a chatbot
Automated chatbots and instant messaging services have become powerful tools for connecting with prospects and collecting data while reducing employee workloads. Platforms including Twitter and Facebook offer chatbot services to engage with customers directly using a range of predefined responses.


Want the tl;dr? Aha! We thought so! Bot services are becoming very good at deciphering visitor intent and nurturing leads without the need for human intervention. If this sounds like the plot of a sci-fi movie, you may be surprised to learn that the technology behind it is spookily simple. Chatbots use the interaction histories of past users to develop targeted customer profiles to deliver personalised messages, relevant content, and even product suggestions in a seamless transition. Think of them as that close friend who somehow remembers everything about you!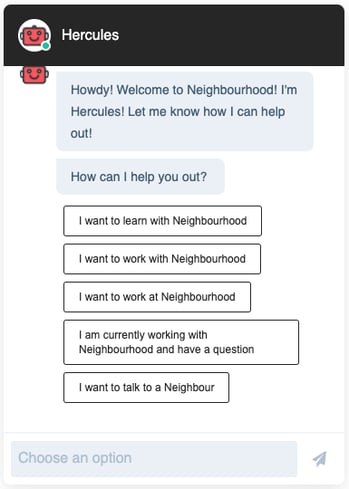 3) Enhance your profile to collect organic leads
Enticing prospects with a carefully constructed profile is quick, easy, and (best of all) totally free! At the very least, your social media profiles should include all the information your customers need to get in touch with your team, shop for your products, and sign up for your newsletter. Here are some key ingredients to chuck in:
CTA buttons or links: Different social platforms offer different profile features, with some (such as Facebook) allowing businesses to add special 'Sign Up' buttons. Whatever your niche, it is vital that you add at least one CTA on each of your social profiles. Common prompts include 'Book an appointment', 'Get tickets', 'Try a demo', or 'Buy Now'.
Contact information: It's easy to overlook the obvious things, so make sure all your public contact details are stated clearly across your branded social media profiles. This could include phone numbers, email addresses, or live chat information. If you can't squeeze all this information into your profile, add a link to a contact page on your site.
A link to your site or store: Pretty simple but just as a friendly reminder, adding a link to your site will drive traffic and boost leads.
4) Promote special offers with targeted ads
Wanna know a secret? You can collect tons of valuable customer data by teasing social media users with special offers via paid ads. Here are just a few examples of offers that will drive customers crazy for your services:
Loyalty point schemes: People are predictable creates deep down (sorry!), and most love to feel part of a special or exclusive group, particularly if it means they gain material rewards! Encouraging people to sign up for a loyalty scheme will supercharge purchases and help lock down a loyal fanbase. Offering bonus points for signing up could also enhance lead capture. What's not to love?
Discount Codes: Looking to build your mailing list? Why not offer customers a 5% discount or $10 gift card on their first purchase in exchange for a simple email address? As well as building your pool of leads, this strategy will boost the number of first-time customers and help spread the word about your brand. Check out an example below.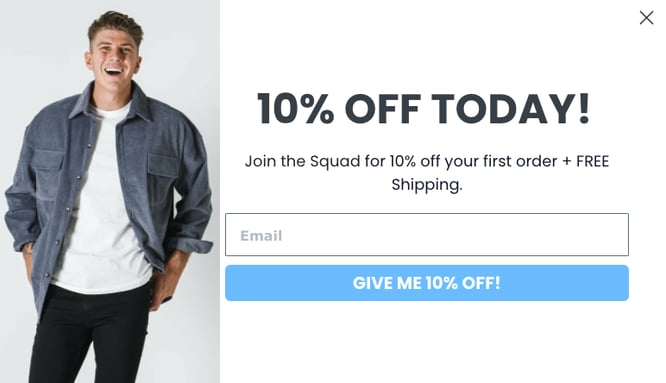 Competitions: Competitions represent one of the quickest and easiest ways to capture heaps of customer contact details in a short space of time. To be in with a chance of winning, prospects will need to provide an email address or alternative form of contact information. Promoting competitions on social media often doubles up as a great way to raise brand awareness, particularly if you encourage users to share details on their profiles. Make sure to offer one or more rewards of genuine value, however, as paltry prizes could render your brand a laughing stock!
Free workshops or demonstrations: Let's face it – everyone loves free things. Drive leads and engagement by offering free virtual demonstrations of your products.
Student discounts: Many retailers offer student discounts to capture data and boost sales. If you deliver goods or services that may appeal to young people, why not offer a 10% student discount in exchange for an email address? Anything to help them off their 2-minute noodle diet!
This is not a comprehensive list of special promotions, of course. You know your customers better than anyone else – come up with something that will make their eyes pop. Oh, and remember to get their hearts racing by attaching a time limit to your offer. Snooze ya lose.
5) Make the most of retargeting
Retargeting is a form of paid social advertising designed to re-engage lost prospects. Say, for example, someone clicked on one of your ads, reached a landing page, and left the site without submitting a contact form. With retargeting, you can push out more ads that nudge them into signing up.


Worried that this approach could seem pushy or hectoring? Don't be! Research shows that retargeted ads boast a click-through rate ten times higher than regular display ads. If you're not keen on retargeting those who have failed to complete an action, you can also retarget people who have visited your site via organic search methods or read your blog posts regularly.


To maximise the success of your retargeting strategy, we recommend setting up a sequence of ads that align with prospects journeys. An effective sequence could include the following:
An initial ad designed to raise brand awareness and address customer pain points.
An ad containing testimonials to win the trust of prospects.
A lead capture ad containing a simple data collection form.
6) Host a virtual event
If you hadn't already noticed, Zoom has become the place to hang out in recent months (we probably don't need to spell out why! *cough* pandemic *cough*). Audiences around the world have flocked to virtual events and social media conferences to stem their lockdown boredom, providing marketers like you with tasty promotional opportunities.


Virtual events generate prospective leads by requiring attendees to sign up with an email address or alternative pieces of personal information. Such events tend to be much easier and less costly to organise than in-person events, as they don't involve travel or accommodation expenses. Even better, virtual conferences can help to build a buzz around your brand, particularly if you set up hashtags for participants to use and encourage them to share their thoughts online. Who knows – you could even get your brand name trending!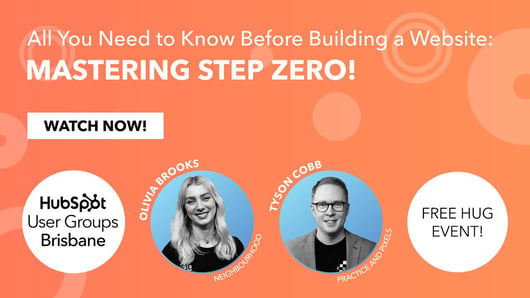 Don't get click-happy on Eventbrite just yet though. Organising a successful online event requires time, effort, and a little creative thinking. Here are a few tips for ensuring your participants have a ball:
Organise panel discussions that speak to audience interests: If you work in a technical B2B sector, for example, this could involve in-depth discussions about complex topics.
Invite recognisable speakers: Hiring big-name speakers for your event will ensure word spreads!
Offer actionable tips and advice: Your attendees will want to gain something genuinely useful from a conference or talk. Avoid disappointment by scheduling sessions that will engage key demographics and help them in their everyday lives.
Test your technology before going live: This should go without saying (obvs), but you must, must, must test your audio and video equipment before going live with a virtual event. Technical slip-ups could alienate your audience and harm your brand image!
7) Monitor conversations between your followers
Okay, this may sound a little creepy at first glance, but hear us out. Monitoring followers is a great way to see what people are saying about your competitors or hot topics relevant to your audience. Over time, monitoring conversations will help you identify and implement lead-generation opportunities for your business growth. Whether that's optimising your customer service, or being able to observe the engagement of your social media ads with prospective customers, keep your eyes peeled and do a bit of social listening!


Let's say, for example, you notice someone complaining about the failings of a product sold by one of your competitors. Why not suggest your product as a superior alternative? People love proactive brands willing to engage with users on a personal level. As well as helping you to collect relevant leads, this approach will help you nurture a positive and endearing brand image on social media.


If you're unsure where your key demographics hang out online, try searching for relevant keywords, brand names, or hashtags across different platforms.
8) Leverage your online content with social media
You may be tired of the phrase 'content is king' (trust us – so are we!), but it's just as true today as it was several years ago. Producing regular articles, blog posts, testimonial videos, podcasts, and email marketing is one of the best ways to drive organic traffic, keep customers engaged with your brand, and entice high-quality leads all through content marketing. However, relying on search engine optimisation (SEO) alone in the marketing funnel is unlikely to revolutionise your marketing strategy – social media also plays a vital role in boosting business leads and conversions.


As well as allowing you to drip-feed external gated content to a keen group of followers, social media helps you create bitesize content such as polls, posts, images, and more. Start by identifying your marketing goals and the expectations of your customer base. From there, create a content strategy designed to maximise brand exposure and catch the attention of relevant prospects and begin working them down your sales funnel!
Don't expect to hit the ball out of the park the first time, though. Creating a content marketing strategy that makes waves is all about tracking vital social media metrics such as engagements or impressions and using this data to optimise your efforts for a successful customer journey.
9) Don't forget your landing page
Picture this: you've clicked on an attractive branded link via social media and are keen to see what it's all about. To your horror, however, the company's landing page is sloppy, bland, and oh-so-difficult to read. You're left wondering who designed this stuff!


While this may sound like the stuff of legend, it's all too common for marketers to focus on capturing clicks and forget about the corresponding landing pages. So, how can ensure your landing pages generate those precious leads and conversions? Here are a few top tips:
Create scannable content that is easy to read and gets straight to the point.
If the landing page involves a form, keep questions to a minimum and don't ask for sensitive details.
Pay attention to graphic design – ugly forms or images will almost certainly increase bounce rates!
10) Consider sponsoring popular channels
Sponsoring digital channels and content creators popular with your audience members is a smart way to attract leads. YouTube personalities are a great place to start, as they can chat about your brand or offerings for a couple of minutes at the start of their shows. Sponsored video segments are more engaging than static paid ads as viewers feel like they're being addressed by their fave online personalities. Instagram influencers are another fantastic option, particularly if your audience is on the younger side (okay, Boomer – you'll have to trust us on this one).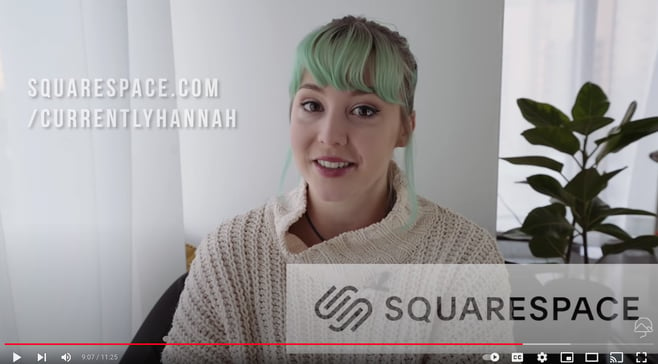 Likeable content creators also double up as a form of social proof for your brand, reassuring users that you're legit and they can trust your products or services.
What is the best platform for lead generation?
There is no single answer to this question, as each business has a unique audience. If you run a B2B business, for example, you may have more success with LinkedIn compared to, say, Instagram, where the audience tends to be younger and more susceptible to flashy ads. We recommend trying the following popular platforms:
1) Facebook
You probs knew this already, but Facebook is the mother of all social channels and a great place to generate leads via:
Paid promotion: Paid ads are perfect for generating instant results and are often reasonably priced.
On-page promotion: With Facebook, you can create a compelling profile page to garner potential leads.
Off-page promotion: This effective strategy involves generating leads by posting in Facebook communities and groups and can help to spread your social media content far and wide!


2) Twitter
Twitter ads can target highly segmented user groups according to factors such as interests, hobbies, age, and language. The platform also allows businesses to set daily budgets for paid ads – fantastic news if you're holding onto the purse strings!

3) Instagram
Did you know that 90% of Instagram users follow at least one business account? If you want to generate leads, you can gain access to a large pool of interested users. Here are a few ways to capture their interest:
Action buttons: Instagram allows businesses to add CTA buttons to their profile pages.
Instagram lead capture ads: These ads are specially designed to capture user data and help brands learn more about customers.
Stories: Stories are digestible content montages that are easy to access and view. They also tend to be more enticing than bio links and buttons, so make the most of them!
4) LinkedIn
Finally, if your audience members are likely to be hanging out on LinkedIn (we're looking at you, B2B brands), then you must make the most of the platform's lead generation tools. As well as offering segmented targeting options for ads, LinkedIn provides flexible pricing options perfect for businesses of all sizes.
How should I measure the success of my lead generation strategies?
Tracking analytics relevant to your lead collection strategies will help you refine your practices and, ultimately, grow your business. Start by setting up goals in Google Analytics that measure leads to your website. This will elucidate which social media platform produces the highest number of leads, therefore indicating which platform to focus on.


You can also compare the success of strategies within single platforms. You may discover, for example, that competitions are much more successful than webinars or online events. Once you have been tracking the success of your social media lead generation strategies for a few months, you'll start to know your potential customer base as if they were old friends. Use this to your advantage, creating an effective digital marketing plan based on their quirks!
Need a hand capturing leads?
If you're new to the world of lead generation within the realm that is digital marketing, or even if you know your lead generation could do with a little nudge in the right direction, reach out to us at Neighbourhood!
We like to think we know what we're talking about so if you're keen to gain the edge over your competition, we're here in your corner the entire way. Kick back and let us do the heavy lifting.