What good is a business if no one knows it exists? All those amazing products, unbeatable services, super-duper branding, and snazzy websites go to waste if no one looks at them.
And since they can't afford to put ads on TV, what's a small business to do to make it big?
While there's no denying the fact that businesses need a viable social media presence in today's market, it can be challenging for in-house teams to create a strategic plan for social media management. In other words, they can't have their cake and eat it too!
That's where you come in. Whether you are a lone-wolf social media consultant or represent a full-fledged digital marketing agency, the chances are that there are more businesses out there looking to outsource their SMM troubles to you.
There are over 20 million social media users in Australia alone, so there will ALWAYS be someone watching your social media presence.
But managing a client's social accounts is no walk in the park. It's like a committed relationship that you need to nurture and prioritize. You need to provide social media, design, copywriting, and strategy skills to do the job right.
So how do you translate your worth to the end-customer and charge accordingly?
Why Pricing Matters?
Many newbie marketers who have recently entered this industry have yet to approach social media marketing. They usually have one question, "How to charge for social media marketing?"
Paying attention to the price you set for your services goes a long way in determining the success of your business.
Price your services too high, and a potential client will do everything in their power to negotiate you down, and you won't be able to sell the same way that you want to, no matter how much you advertise. But, on the other hand, charge too low, and you won't be able to create value around your services.
So, when considering how much to charge, know what you are worth. This depends on what you bring to the table:
Education and certifications
Remote or on-location services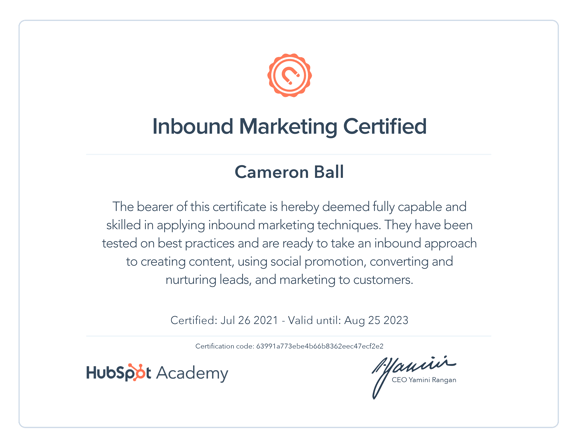 Also, consider if you want to charge hourly (a good idea if you're just starting), or get a contract (if you've been in the game for a while). It may also be a good idea to come up with separate social media management packages that incorporate the services to different extents and various responsibilities so it's more on a project basis.
It is probably smart to create monthly packages instead of hourly. Here are the benefits of monthly social media marketing:
Regular income from clients


Predetermined expectations of clients every month
Meet the needs of the clients with perfectly planned packages
More accessible for clients to pick and choose
Scale your services more easily
Tweaking Your Social Media Charges for Success
Look for the signs that tell you when you need to change your pricing model. Here are a few of them:
Influx of work that goes beyond your capability to handle
Incapable of keeping up with all of your leads
All of your leads agree to work with you
Unable to meet your financial goals
Like everything else in life, you have to start small. But as you start growing and gaining more experience, you need to revise your charges. So, if you have been taking hourly payments, maybe it's time you start charging monthly based on predefined contracts. Moreover, you might want to grow your team to cater to that. Therefore, you would need to raise your rates to maintain your profit margin to manage internal costs and marketing costs. Life of a social media marketer eh?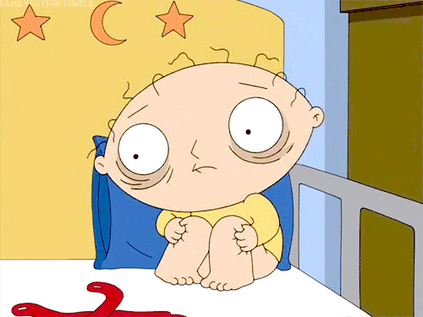 This guide is the holy grail of setting a price for your social media marketing service.
5 Steps to Determining How Much to Charge for Social Media Marketing
So you want to be a social media marketing manager? Well, you can't go in head first into charging clients for your services; you need a plan. You can evaluate the charges in isolation, but that's just long to do so; how about you use this 5-step process to figure out if you are charging your clients fairly and not unknowingly ripping them off.
Step 1: Research Your Direct Competitors
Always know what services your competitors are offering and how much they are charging for them. Your competitors are the companies with the following similar factors as yours:
Step 2: Evaluate Feedbacks On Your Pricing
While you must always compare your services and prices with competitors, you must also remember to take your pricing feedback. You can do that by evaluating how many sales calls objected to your prices. Also, note their reactions, whether your prices sounded too cheap or too expensive to them.
Step 3: Consider your Clients' Needs
You need to set your prices based on the needs of your clients. If you have already worked for some clients, you can assess the results and then determine if the costs were justified for the quality of services you provide.
Step 4: Preset Packages
Develop and set preset packages for your clients to meet their needs within a predefined budget.
Step 5: Test Your Pricing
Now that you have set up your new pricing model, you need to test your clients and prospects. This is because you need to be sure that you're providing the right value for your clients' money.
What's the Difference Between SMM Service Providers?
Excluding freelancers and individual consultants (which are still there and they should be considered as important options), typically there are three different social media marketing provider levels that are:
Specialist Social Media Agencies
Volume Outsource Providers
You might be one of these providers, but how are you different from the others?
Advertising Agencies
An advertising agency is the all-you-can-eat buffet of marketing agencies that delivers all sorts of services to its customers, from social media to websites, television commercials, and printed collateral! In addition, they provide an overall marketing solution.
Method: Advertising agencies have every service in-house. So, the customers can get a range of services from one place.
Pricing: Being an advertising agency, you will charge your customers somewhere between $4,000 and $22,000 per month.
Specialist Social Media Agencies
As the name suggests, specialist social media agencies have the highest expertise in social media marketing. These are the crème de la crème of the marketing world. They consist of a small number of people working on an entire range of social media services. The focus of their services entirely lies in social media marketing.
Method: These agencies provide services of content delivery, account management, and community management. All services are usually delivered by the same person locally, so the clients don't have to keep in touch with many people. Hence, these agencies offer undivided attention to their clients. So none of the client's instructions ever go by unattended.
Pricing: Being a specialist social media agency, you will be charging somewhere between $1,000 and $3,500 per month.
Volume Outsource Providers
The Volume Outsource Providers take work from local clients in Australia and outsource it from overseas. They utilize overseas staff, which makes the cost lower. This makes the project cost-effective and within reach of every business.
Method: These service providers offer overseas staff content and community management service while operating their account management locally in Australia. This significantly decreases the cost.
Pricing: You will be charging somewhere between $200 and $800 per month to your clients.
Social Media Consultants
Most businesses want to pursue this option. Having a consultant working diligently on building your social media image, what's better than that?
Method: You meet the KPIs, expectations, and deliverables of the client. Moreover, you provide the client with personalized solutions.
Pricing: The charges can't always be predetermined since they depend on your experience level. However, the estimate could be between $65,000 and $120,000 per year.
Social Media Marketing Charges by the Platform
It isn't easy to get an accurate estimate without taking the individual components of social media into account.
Since every company has its own goals and expectations to meet, they won't necessarily want you to work on every aspect.
So, you need to have a variety of social media packages that the clients can choose from.
Here is a guide to give you a rough idea of how much you can charge for social media marketing on these major social media platforms:
Facebook Marketing
Since Facebook is a widely used social media platform in Australia, it is important for any business. Currently, there are around 25 million Australians active on Facebook. That is a whole lot of people that you need to keep an eye on. Consider it the toughest babysitting job in the world. This is why community managers focus more on Facebook marketing than other platforms.
Facebook marketing includes graphic design, content production, live events, messenger bots, competitions, campaigns, and more. So, there can be a drastic variation in pricing for Australian service providers.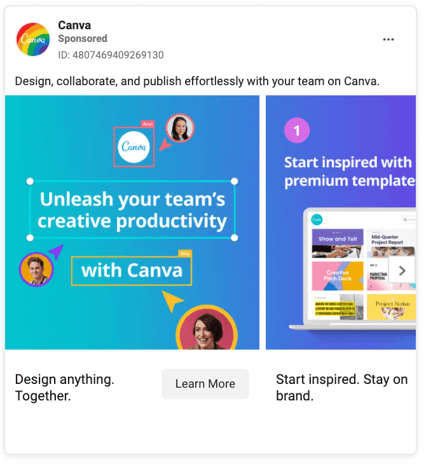 However, on average, an agency charges somewhere between $1,000 and $4,000 to set up and do marketing of your Facebook page. Regular community management and marketing pricing can vary too. For example, Facebook page management services can go for between $800 and $4,000 per month.
Instagram Marketing
By October 2020, there were 9 million Australian users on Instagram. This makes it one of the biggest social media platforms in Australia.
Instagram marketing ultimately depends on things that look pretty. So you need to charge more for marketing on this since you'll have to produce quality content and arrange for photography or videography.
Instagram marketing charges can vary by:
Linking to an online store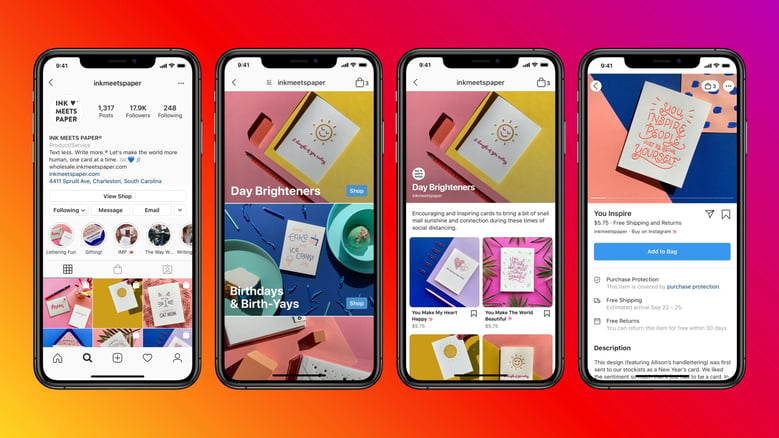 You can charge between $200 and $2,000 to set up an Instagram profile in Australia. However, if you include the cost of managing an Instagram profile with all of the above factors involved, you can charge them between $1,500 to around $8,000 per month.
LinkedIn Marketing
3 to 4 posts per week are enough to boost a client's presence on LinkedIn.
You can charge between $1,000 and $5,000 as set up costs. But, of course, it also depends on factors like photography and how detailed your clients want their sub-pages to be.
The factors that make up the charges for LinkedIn social media marketing include:
Professional profile or corporate profile
Outbound lead generation or just marketing
Number of staff in your organization
Creative content or pre-written articles
Photography or videography
Depending on these factors, you'll need to charge somewhere between $2,000 per month to $15,000 per month.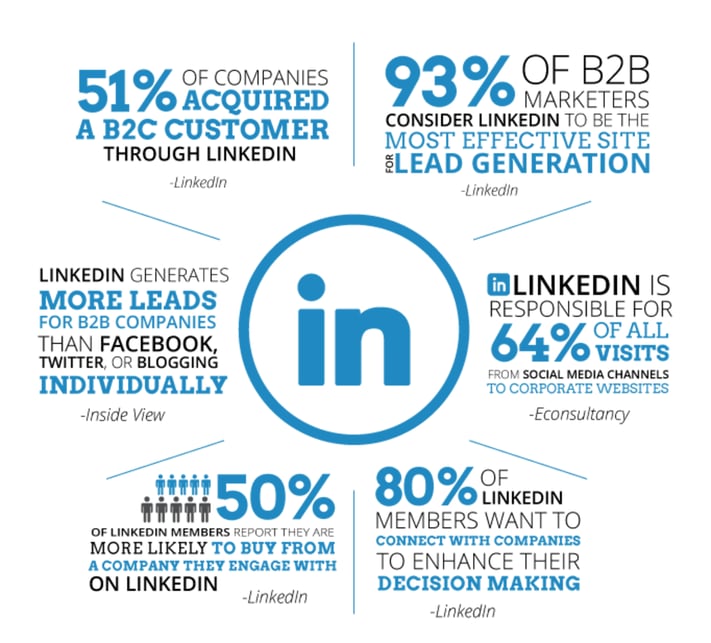 Pinterest Marketing
Pinterest might be one of the most engaging platforms globally, but it doesn't have the same presence in Australia with 4.57 million users.
Some elements that factor into Pinterest management charges include:
Amount of content you'll need to create
Rate of engagement on your existing photography
Considering all of this, Pinterest marketing can be a bit high maintenance when it comes to the social media marketing budget between $600 and $1,200 per month.
Snapchat Marketing
Snapchat is the (relatively) new kid on the block, but it has taken the social media world by storm. However, even though the social use of Snapchat is relatively high, it isn't being used much for proper marketing purposes as yet in Australia. They are still exploring this platform for marketing. Still, a few brands who have figured it out have taken a nose dive into it wholeheartedly.
There's a lot of work that goes into marketing on Snapchat. So you need to charge more for it than other social media platforms.
Hence, before deciding whether your client needs Snapchat marketing or not, you need to be able to get "yes" as an answer for the following few questions:
Is the brand really that 'timely'?
Can 'live' content be helpful for the brand?
Is the target audience approachable through Snapchat?
If I don't outsource, who will manage the brand's Snapchat?
These answers will also help you to determine the marketing charges of Snapchat. On average, you can expect social media marketing charges to lie between $1,000 and $3,000 per month.
YouTube Marketing
YouTube is the OG of the social media platforms still relevant for its 2 billion Australian users.
Managing a YouTube channel is not as complex as other platforms – it is pretty straightforward. You also won't be charging much for it if your clients have a lot of pre-produced video content.
Using your clients' video content with a bit of marketing mix on YouTube can drop the charges to as low as $200 per month. However, without video content to post, you will have to charge the client a reasonable cost for the production.
Pricing Your Social Media Strategy Services
Now that you know how much to charge for managing profiles on each platform. You need to start figuring out what you have to do to justify your price tag.
The managing part includes content creation, publishing content, updating statuses, responding to your audience, etc. However, it does not include the charges of developing a strategy. And without a plan, there's no use for social media management.
A proper social media strategy ensures that you set goals and meet them timely. Your clients' whole social media presence is planned through Social Media Strategy development. Clients usually hire social media agency to provide the service or a social media strategist.
Some agencies consider social media strategy a separate domain and think it should be treated as an independent project from social media management, while others believe the opposite.
To develop a social media strategy, you need to define your clients' brand in terms of social media, structure your content pillars and content creation, outline the target audience, figure fan acquisition tactics and layout community engagement rules, and more.
Rounding an estimate for a social media strategy in Australia is complicated because it factors in many criteria. For instance, the brand, the number of platforms, the size of your organization, the number of strategy components, etc.
The reason why your clients' organization's size holds significance and affects the charges is because of the stakeholders involved. If the number of stakeholders is high, it will take more time and work, so agencies charge more. You will have to loop all of them in the conversation, strategy development, and feedback process.
It's never "charge them more because they're a big organization."
On average, for a comprehensive, original, and effective social media strategy in Australia, you can charge anywhere between $3,000 and $20,000.
However, if you want to hire separate third-party experts, you will charge a separate cost for that. So, one agency will do community management for you while the other does strategic development.
Under such circumstances, hiring a social media strategy monthly retainer in Australia can cost you between $800 and $2,800 per month.
Working with Social Media Influencers
Social Media Influencers are relatively a new part of social media strategies. However, currently, they have become one of the most cost-effective sources to get brand attention. So you can maintain a list of social media influencers to offer influencer marketing to your clients. If you sit at the cool kids' table at high school, you get to be cool as well, even if it means paying them to let you sit with them.
You will find so many influences on social media on different platforms. As a result, they have a wide range of methods to engage their audience. First, however, you need to figure out which method or approach will work out for your client's brand.
The factor determining the charges that you'll have to pay to these influencers depends on the platform, the number of followers, engagement on their posts, the influencer themselves, the strategy development, and the management cost. In other words, it will be a lot more difficult to get someone like Logan Paul (also, given their controversial content, you might not even want them anywhere near your products) to talk about your brand than it would be someone with fewer subscribers on YouTube.
On average, the charges of an influencer can be as little as $100 per post, up to $500,000 per post! However, you will most commonly find influencers charging $ 1,000's per post. And the ones with good engagement may cost between $5,000 and $15,000 per year.
The critical part here is to find an influencer with a relevant audience that makes sense to your client's brand. You can't expect KSI to talk about makeup, but working with Desi Perkins can be a viable option. After that, they will plan the strategy on their own. But being a social media marketing agency, if you choose to plan the strategy, you will pay the influencer somewhere between $1,000 and $5,000.
Influencer management can be challenging too. It would help if you kept it consistent, targeted, and sharp. When developing a social media strategy, you must be creative to get the best engagement out of the influencers' profiles.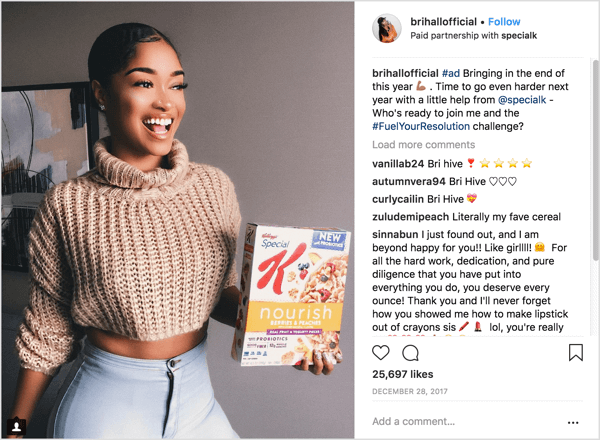 You can also include influencer management in one of your monthly packages. Or you could sell this service as an add-on and charge for it separately, depending on the number of influencers you have to work with.
Before offering this service, you need to answer the following questions:
Can I find an influencer with a relevant audience for your client's brand?
Can I afford the cost of a non-delivery?
Does this type of marketing suit my clients' brand?
Can influencers actually use, test, or promote my exams?
If you have positive answers for all of these questions, you should go for influencers' marketing.
One size does not fit all. There is no specific way to tell how much you should charge for social media marketing in general. Every brand has separate needs and goals. So, you can factor in all the above criteria, see what works for you and decide how you want to approach it. Then, do a thorough evaluation of your services and get answers.
You can also set packages with a predefined budget that you need to meet and see what value you offer your clients in return for these services.