Trying to run a business while simultaneously getting the word out about what you can offer might feel a bit like being stuck in a maze. It can be overwhelming, confusing and seemingly endless.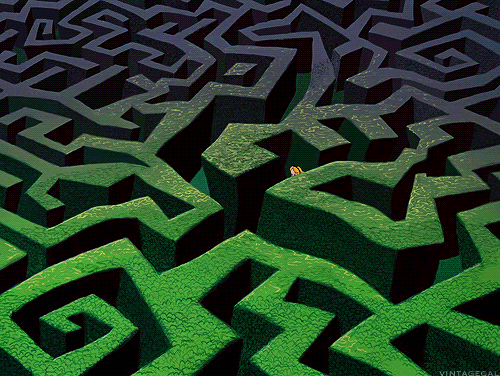 The good news is that getting your content in front of the right set of eyes doesn't have to be a convoluted process. With the right tools and strategies, you can reach your target customer in no time and get back to doing what you do best – running your business!
So, what's the secret to reaching your target audience, wherever they may be? Well, If you read the title I'm sure you already know! It's content localization, of course.
Having a good content localization strategy – also known as a search engine optimization (SEO) localization strategy – will help you take your business to the next level. Let's get into it.
What is SEO Localization?
Content localization, or SEO localization, is a strategy used to target customers based on their geographical area. It involves adapting and ultimately transforming digital content so that it resonates in whatever country or locale your target market resides. This strategy can help your business improve its local search engine rankings, provide a better customer experience and target an international audience.
If you've ever explored ways to increase traffic for your business' website, you've probably come across the term SEO or Search Engine Optimisation. It's a pretty self-explanatory name and quite literally involves optimising your website to appear higher in the search engine.
Content localization is a subcategory of SEO. Having an SEO localization strategy will help your business be more visible in local search results on Google or any other popular search engine. The process of content localization optimises your website to better appear in your target geographical location's search results.
Truly any business that has a physical location or serves specific geographic areas can benefit from local SEO.
Using an SEO Localisation Strategy to Drive Local Traffic
There are two different ways that content localization can be looked at. The first is for businesses that have a specific location. Let's say that you have a store in Melbourne. You are going to use local SEO to adapt your website and content to resonate with residents of Melbourne. This could look like adding a piece of content to your website that's relevant to the city and using a list of area-specific keywords.
Another way that an SEO localisation strategy can be approached is by targeting a geographical area. Let's say that your business caters to customers in France. It's important that the content on your page is relevant to French customers. This includes having a French translation available for your website with Hreflang Tags (we'll explain more about these below!) and understanding cultural differences when creating the digital content for your website.
Ultimately, having an SEO localisation strategy for your website will allow you to reach the potential customers in your intended geographical location – bringing more (relevant) traffic to your website.
Working with a local SEO expert will allow you to reach the customers you want to reach, without having to break a sweat. If you hire a local SEO expert to locally optimise your content, they'll be able to take care of these local SEO optimization steps for you. But whether or not you choose to optimise with local business SEO services, it doesn't hurt to familiarise yourself with the process. So let's get into it!
Here are the 4 steps you will need to take to optimise your website for local search:
1. Prepare Your Content
The first step is to get your source content ready for local optimization. If you want your content to be internationally relevant (say you have customers in multiple different countries) then be sure to remove any piece of content that is not culturally relevant to the area you are optimising for.
You also want to make sure that you have all of your product keywords and terms related to your business included in your source content already so that they can be properly translated by an expert. But don't worry, if you're not sure which product keywords and relevant business terms you should have in your copy, an SEO expert can help you with that too.
2. Use Local Keywords
A huge part of any SEO strategy is keywords. Think about it – when someone is Googling something, what are they typing in? Keywords! Basically, keywords are the holy grail of SEO. So when it comes to local SEO, you want to make sure you have local keywords included in your content.
For businesses that have a physical location in a specific area, you'll want to make sure that you incorporate keywords that are relevant to that area. This will increase your chances of showing up in a local search. Keyword research will be extremely helpful in ensuring you have the most relevant keywords included in your piece of content.
When it comes to keywords for geographical locations, it's important to pay attention to what words or phrases you're using. For example, the American market looks for a cooler, Australians for an Eski and Kiwis will use the (very literal) search term of a chilly bin.
This means that even when all your locales use the same basic language, you can't just duplicate content, you will need to use an international SEO strategy. You need to conduct thorough keyword research to ensure that nothing slips through the cracks, such as phrases that aren't relevant to a specific locale or incorrect translations.
3. Get Ready to Translate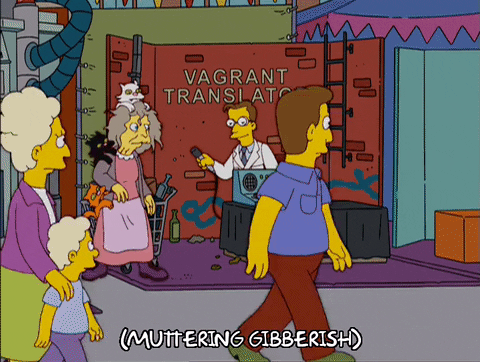 This and the following steps are just for businesses that want to sell to international markets or target customers in regions with multiple languages.
If you have customers who don't speak your language, you'll need to make sure that your website content can seamlessly be translated into their native tongue. There are a few things to prepare for when it comes to translations.
The first is to be aware of cultural differences. A direct translation may not be appropriate or correct from one language to another. Having an incorrect translation or a translation that isn't culturally relevant could completely change the message you're trying to convey.
The best way to avoid this is to work with either a local SEO service that is experienced in local SEO translation for your target language or work with international SEO services that can target a wide range of locales.
4. Identify Translated Pages with "hreflang" Tag
If you plan on targeting an international audience, you will need to ensure that translated pages are marked with "hreflang" tags. These tags indicate to search engines how your pages in different languages are connected with one another.
If you're selling to an international market and have the same piece of content written in both English and French, mark the pages as hreflang="en"(for English) and hreflang="fr" (for French). This way Google knows which page to list in French-speaking areas vs. English-speaking areas.
This can also be done to differentiate between different varieties of English you'll find on the US, UK, Australian and Canadian versions of pages.
Undertaking this process will help prepare the content for search engines which can increase your search rankings all while ensuring your customers are seeing the right content.
Ready to Generate More Traffic (and Revenue) with Content Localization?
That was a lot of information that we just threw your way, but the biggest takeaway from it all is that content localization is an extremely effective way to reach your target market – no matter where they are in the world.
So if you're ready to get started optimising your website for any customer in any locale, contact our team of local SEO experts at Neighbourhood. Neighbourhood helps businesses like you attract, convert and serve. We use tested and true content optimisation systems to help you outshine your competition and attract a larger audience.
Ready to see what we can do for you? Let's get started! Contact us and find out more about what kind of awesomely effective optimization services we can bring to your business!