Everywhere you go, display advertising is following you. Splashed across online news channels. On the banner along the top of that clothes website you should really stop buying from. It even pops up in between the farming game you play on your phone. It's used by most platforms without us even realising it.

How then does a marketer in the 21st century stand out from the crowd? And not just any crowd. We're talking about a crowd that has the ability to flick the anti-ad switch whenever convenient. How do you make a display ad that will stick in the consumer's mind well after the switch has been flicked off?

Whether you want to scoop new leads, promote brand awareness, establish expertise in your industry, generate repeat business, or expand into new markets, display advertising is the razzle dazzle of any well-crafted marketing playbook. Effective advertising can be achieved through a well thought out strategy development plan.
What is Display Advertising?
Display advertising is a technique used to attract website visitors to another website, often with the goal of increasing website visitors and selling them a product or service. Such ads typically consist of text, photo, and video elements. In most instances, the cost of running a display advertising campaign is determined by how many people click on the ad. This is known as a cost per click or CPC campaign. The idea is that when a user clicks on the ad and visits your landing page from another website, you will then pay a fee based on bidding parameters that you set according to your budget for the campaign.


Display advertising is particularly effective when you want to drum up repeat business from customers who have already engaged with your company in the past; this is what's known in the advertising industry as ads remarketing.
What are the Different Types of Display Advertising?
With display advertising, one size definitely does not fit all. Some display ads might be utterly ineffective with specific demographics but work wonders with different audience types.
Choosing the correct type of display ad is essential, but it takes money to make money, and the best display ads come at a handsome fee, but for a good reason, they work.
The Three Most Common Types of Display Advertising
1. Banner Ads
Banner advertising has been around since the dawn of the internet and can still be effective these days when done correctly. We've all seen banner ads before; you've probably seen a few today. These are the ads that appear at the top of websites; they're usually rectangular and feature text that's sometimes accompanied by an image file or a gif.


There are certainly banner ads located in other places besides the top of a website. Sometimes banner ads can appear in the footer of a website, on the side of a webpage, or right in the middle of a blog post. We could even put a banner ad right here right now.
2. Video Ads
Thanks to the popularity of social media platforms such as YouTube, Instagram, and TikTok, video ads have become a mainstay in the world of display advertising. These are the ads that you see pop on YouTube videos, for example. (What's that? You sometimes skip? Don't worry, your secret's safe with us).
The thing is that every now and again, you see a video ad that you don't skip, right? You think to yourself, "Wow! This looks so good that I'm not even skipping it." You want that to be your ad, and a digital marketing agency can make that happen, but more on that in a bit.


Video ads aren't cheap, but when done the right way, these ads can actually be some of the most effective, highest return on investment tools in your advertising arsenal.
3. Rich Media Ads
Rich media is really a blanket term that can be used to describe any number of ads that feature some sort of user interaction. This type of ad is generally the most expensive, featuring not only text, image, and video elements but also code, allowing for an interactive experience. That said, this sort of ad has the potential to leave a lasting impression on users.


Some examples of this type of ad would be an ad that features a playable browser game, an ad where you type something or an ad that allows you to drag and drop elements.
The Benefits of Working with a Display Advertising Agency
1. Flexibility
Display ads are infinitely customisable. A good display advertising agency will be able to create ads that mesh perfectly with your brand and engage with your ideal customers; this approach can significantly increase your rates of conversion. By creating personalised ads, you can build trust with your target audience, generate business, and foster loyalty.


The top agencies will know how to create different ads for prospective leads, qualified leads, and returning customers, this can yield an increased ROI on your advertising investment. Sounds just like a trip to a treasure trove doesn't it?
2. Reach
The best display marketing agencies allow companies to post display advertising on their choice of millions of websites. This method lets businesses get their products and services on the screens of potential customers all over the world. By increasing reach and targeting qualified leads, companies can generate more revenue and accelerate growth. Which leads us to the next point...
3. Targeting
Probably (certainly!) the most important consideration in any advertising or marketing strategy is targeting. It really comes down to simple math. There are a ton of people on Earth, but no matter how great your product or service is, only a tiny percentage of them will see it, like it, want it, get it. This is the crowd you want your displays ads being visible to. Those are qualified leads.


Any display advertising agency worth its salt will extoll the virtues of targeting qualified leads. Not doing so means that you're either losing business or wasting money, highly likely both. The best agencies have spent millions of dollars learning the ins and outs of how to target high-value leads. By working with a good display marketing agency you can take advantage of their research and investment to benefit your own business. There are a number of ways that an agency can target qualified leads for you.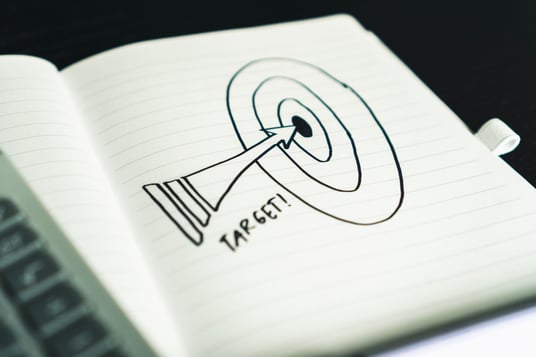 4. Keyword Targeting
By researching the terms that people are searching for on Google and then adding those keywords to your display advertising campaign, a digital marketing agency can display your ads on websites that feature those keywords in their content.
5. Demographic Targeting
When you want to reach a specific group of people, targeting an entire demographic might be a viable option. Demographics can be very broad, such as females 18-80, or it can be arguably too specific, like males in their 40s, living in Melbourne, who earn 80k+ per year and have searched for beard oil in the past 48 hours.
The last example may seem far-fetched or even comical, but it might actually be the perfect demographic to target for a luxury men's care brand based out of Melbourne. This demographic could be the next qualified leads.
6. Placement Targeting
This type of targeting is when you handpick specific websites that you would like your ads to be displayed on. For example, if you are selling a course on wildlife photography, then you may want your ads on National Geographic or Animal Planet. On the contrary, if you are a wedding planner, then high-traffic boutiques that sell wedding dresses might be the best sites to advertise on.
Display advertising agencies can conduct in-depth research to discover the best individual sites to target for your campaign; by advertising on those sites specifically, your business will be well-positioned to attract new qualified leads and boost sales.
7. Analytics
In order to be successful with display advertising, businesses need to track, monitor, and adjust ad campaigns on platforms such as Google Analytics. Only by knowing what's working and what isn't will you be able to appropriate funds effectively and get the most value from your advertising budget.


The success of a display advertising campaign can be measured using a few key metrics, such as impressions, the click-through rate, and the conversion rate. An impression in this context means when a potential customer sees your ad, a click is when somebody navigates to your website via an ad, and a conversion is when somebody visits your website or landing page through an ad and then makes a purchase, or takes another desired action, such as signing up for a free trial or even just inputting their email.


Working with a team of experts means that you will have a knowledgeable team in place to track, monitor, and adjust your ad campaigns in real-time, so that your marketing budget will always be spent wisely. This way, you can focus on growing your business rather than constantly changing your ad campaigns on the digital landscape.
Bottom Line
Display advertising is one of the hallmarks of any good marketing plan in the digital space. But there is no ticket to easy street when it comes to planning for the next display ad. By working with a display marketing agency, businesses can ensure that they have the right ads being seen by the right people that are totally drool worthy. Before you know it, you will be expanding into new markets, increasing brand awareness, and generating more revenue. It's time to take the centre stage with your next award-winning display ad campaign.