ATDW was wanting to create a powerhouse of a CRM that could relay the right information to the right stakeholders, at the right time.
THE CRM
Initially establishing a Hubspot portal setup, Neighbourhood set up essential platform settings, basic technical requirements and integrations such as mail, messaging and analytical services. With step zero complete, Neighbourhood conducted a workshop with ATDW to define data breakdown and mapping within Hubspot to identify essential information pathways. This featured the development of Properties and Custom Objects and how they would communicate with the ATDW Online Platform (ATDW-O), as well as documenting the API flow between systems - a more difficult than usual task given that the ATDW software prioritised Companies & Listings (a Custom Object in Hubspot) over contacts, with almost no data saved against the individual.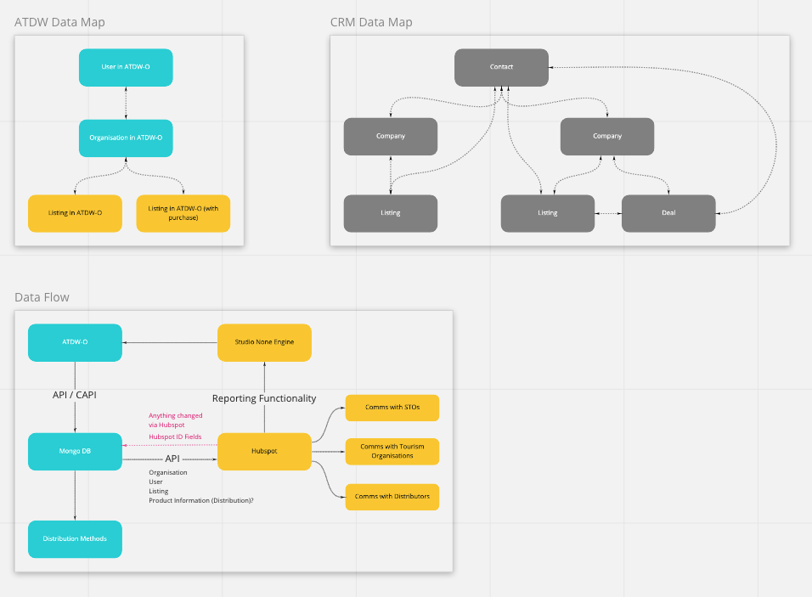 AUTOMATIONS & TEMPLATES
Crafting Hubspot to automate operations began with email and landing page development for external and internal communications. Neighbourhood's development team worked on creating several branded templates, opening the way to performance reporting and testing, and allowing optimisation opportunities for users.
As for marketing tools, Neighbourhood developed best practice tools throughout Hubspot; from calls-to-action to form submission landing pages. The goal was to provide a consistently branded experience when engaging with stakeholders, defined by high quality, effective tools and templates.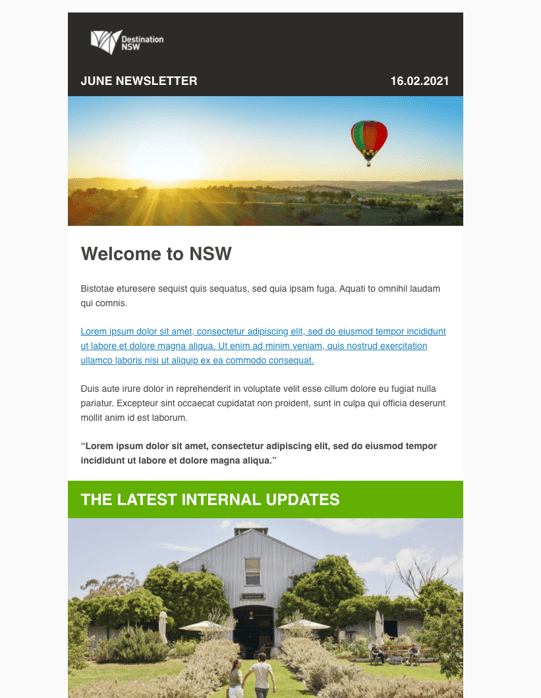 Further consistency was established via preliminary automations for ATDW's new leads, organisations, distributors and listings which included templates for renewal follow-ups, automated data management and initial communications to new listings.
DATA
Data migration from the ATDW-O platform to Hubspot meant that the most important data could now be found and accessed on a single platform. This allowed Neighbourhood to implement significant segmentation within the database, allowing ATDW to leverage it for marketing outreach and reporting as needed.
ONBOARDING
Software is only as effective as the people that use it, so the next step was training. Neighbourhood conducted 3 major Hubspot training sessions covering all of the Marketing, Sales and Service tools at ATDW's disposal. This training was attended by representatives from all 9 stakeholder organisations (STOs), and supported with documented physical guides to using Hubspot effectively.
REPORTING
Finally, one of the major outcomes that ATDW was excited about thanks to Hubspot was access to intuitive customised reporting. The original process was cumbersome and reliant on multiple softwares - as such the development of easily accessible reporting within Hubspot via partitioned dashboards was a major highlight.